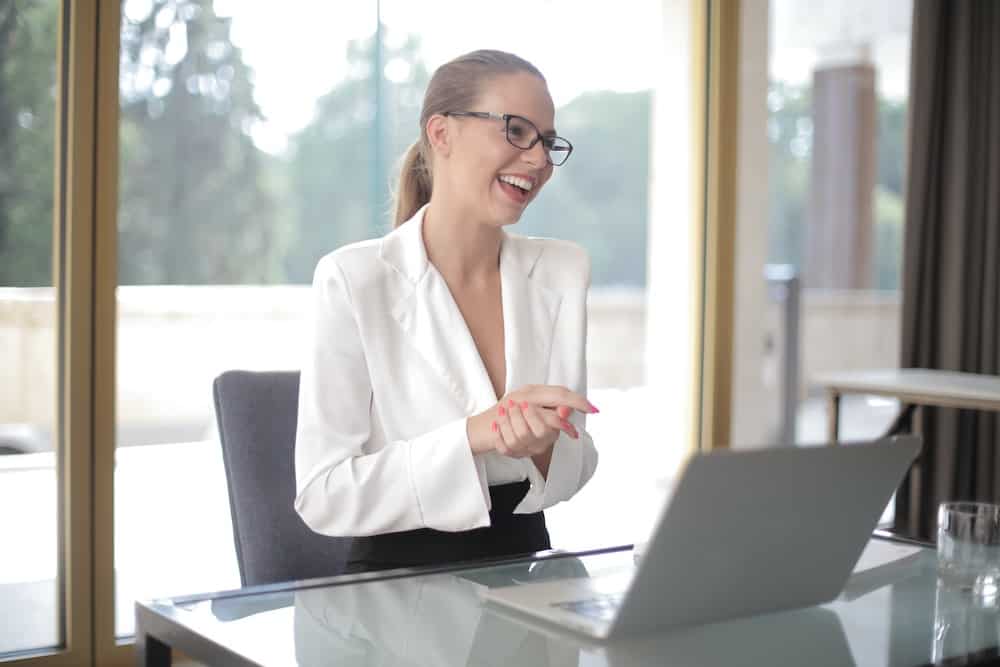 Whether a customer walks through your front doors, phones in, or checks your company's website enquiring about your products or services, their experience will form a lasting impression of your organization. This impression can create ripple effects as they form opinions on whether or not to conduct current or future business with you and tell their service stories to others.
First Impressions in Customer Service
First impressions (especially in customer service) are everything. As the quote by Oscar Wilde goes, "You never get a second chance to make a first impression."
Although it seems quite self-explanatory, many businesses do not ask themselves, "What is my customer's first impression"?
If that were always kept top of mind during every single customer touchpoint, businesses would:
Improve customer loyalty and enhance lifetime value
Develop customer relationships more quickly
Increase word-of-mouth referrals
Lower attrition, with both internal and external customers
Eliminate customer complaints
Create customer service consistency throughout departments
(Read this post next to find out if "the little things" really matter in customer service)
Moments of truth
Former president and CEO of Scandinavian Airlines, Jan Carlzon, coined this critical moment of the customer service experience as a "moment of truth." According to Carlzon, a moment of truth is created anytime a customer comes in contact with your organization, thereby forming an impression of it.
Take a moment to think about that and all the times a customer comes into contact with your organization.
Regardless of how and where that contact is, do you believe it is memorable? Whether it be a telephone call, an email, a face-to-face conversation or a link to your website, would that customer, or potential customer, be impressed?
An example to stimulate your ideas is to think about this concept about airlines.
Most of us have experienced flying with either WestJet or Air Canada. What are all of the opportunities or points of contact for us as airline customers to form impressions of these two different organizations?
Perhaps you have formed an impression through conversations with gate or reservation agents.
Were they friendly and accommodating, or rude and possibly inconsiderate? Or inconsistent from experience to experience, demonstrating there are no expected standards, so it boils down to the luck of the draw.
There are many other businesses, locally or nationally, that one can look at for comparisons to decide if one has more opportunities than another, in your opinion.
When you compare and/or assess Moment of Truth, if the experience is inconsistent, a consideration is that the communication of expectations, and training, could be inconsistent too.
What is the "Moment of Truth" for your business efforts?
How often do you evaluate your Moment of Truth within your business? Have you considered asking your customers? What about the perspective of customers who didn't buy your product or service? Could it have been a poor, or mediocre, first impression?
Assessing your first impressions
Impressions can be formed through advertisements, website bookings, seeing a picture on a billboard, or through word-of-mouth, where we create impressions through other people's experiences. The list doesn't stop there.
Also, consider social media, reviews and testimonials, employee comments on job boards and any other place your business may show up.
Apply this example to your business and think about the different customer points of contact that occur with your business. Think beyond just your sales and customer service departments.
(First impressions in customer service are incredibly important. But they're not the only customer service skills you need to master. Visit this blog next to read about five others)
Customer Service Training and Culture
Start by listing all of the opportunities for a customer to form an impression of your business, all departments, and any team member.
Are you offering remarkable customer service in these situations?
Are your service expectations supported through employee training in areas like:
Sales Training
Customer Service Training
Team Building
Leadership Development
Communication
Conflict Resolution
Emotional Intelligence
In other words, does your company culture shout out, "the customer comes first, and first impressions matter!" That's the only way your business can produce collective results from every employee.
A business owner can set the expectation, but they can't witness every customer interaction.
Focusing on what you can control versus what you cannot control is a good way to monitor and set standards for those areas you can immediately improve.
Keep in mind where it concerns customers, however, you can control almost everything within your business as long as you are highly aware of what your customers expect and how your employees treat them.
Your success may come down to these critical moments of truth and the value your business creates for its customers.
(Curious how social media can help you deliver impeccable customer service? Check out this post next)
How X5 Management Can Help
Our team wants to learn about your business concerns that prevent you from maximizing your business strengths and potential. We listen to you and discover how we can best support your desired outcomes to make your business and team better in any economy.
Every professional or their management needs added support and guidance from time to time.
X5 has the coaching options to help you and your team grow. Our team of coaches will guide, teach and mentor your leadership team, managers or supervisors. The role of the coach is to enhance the ongoing performance of the leader.
Our programs are tailored specifically for your individual or business needs. Our solutions also include tailored Training Solutions for your entire team, ensuring everyone is aligned and truly be confident in impacting your company's success.
Trust is another important factor in team alignment, as is an expectation of a consistent standard of accountability to produce collective results. That leads to a celebration within all levels of your company!
We have a library of free resources on our website that we welcome you to peruse. You can also learn more about how we have helped businesses Align their team to achieve success in our Testimonials section.
Be sure to contact us today for a complimentary Discovery Meeting.
Your Moment of Truth is important to your business success!
Did you learn a lot about the importance of first impressions in customer service in this post? Here are three more posts to read next: