Professional Development is an ongoing pursuit of training and developing or updating one's skills, typically work-related. If this pursuit is not work-related, the efforts are the same; however, it is referred to as personal development. With our efforts to pursue a work-life balance, professional and personal development are really intertwined.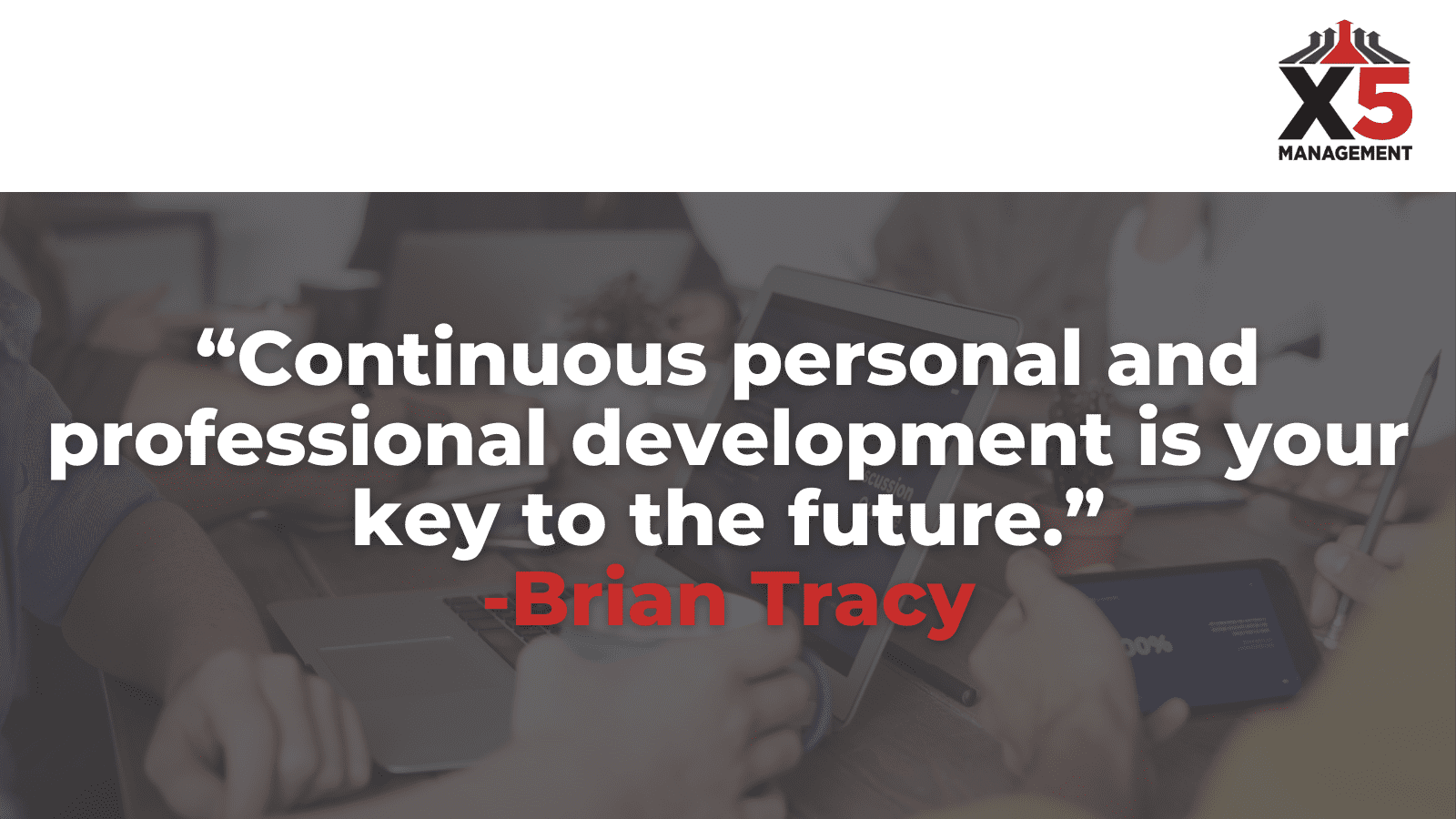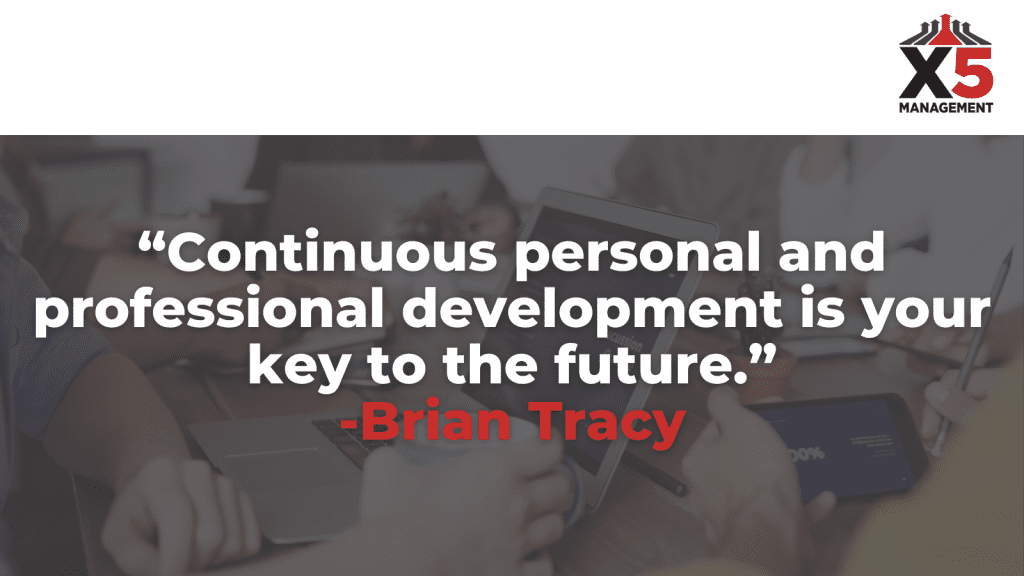 Professional development definitely has benefits for an employee, but what about the employer? Yes! Employers can benefit. By supporting, and even offering, opportunities for professional development, employers will find:
Improved employee retention
Better credibility
Easier recruitment of personnel
More new customer attraction and existing customer retention
An overall engaged employee team that translates to a strong culture
Why is Professional Development Important?
We should be life-long learners. We are never finished learning, hence the adage, "I learned something new today!" Professional development helps us develop within a role and prepares us for future positions, particularly if career advancement is desired. Experience alone is not enough. We all know a workplace that has a senior employee labelled as "old school," and that should not be the case if ongoing professional development is being pursued.
The work environment is changing rapidly; consider what the pandemic has done to the work environment, as an example. Professional development helps us keep pace with this new normal and gives us the confidence to embrace change and progress.
In some industries, professional development is mandated, and a licence, designation or certification cannot be maintained without it. That is good to know, especially where public or workplace safety is concerned.
Types of Professional Development
There are so many ways to pursue personal development, and it does not necessarily have to be left up to the employer to organize or arrange (just support). Most small to medium workplaces do not have the capacity to create professional development opportunities, and listening and asking their employees to submit ideas or best practices can lead to a long list.
Here are a few suggestions for any sized organization:
Online programs and courses
Employer offered internal or external courses and training programs (eligible for training grants)
Internal or external workshops (eligible for training grants)
Mentoring and reverse mentoring
Professional conferences
Job shadowing
Business coaching for leaders and emerging leaders
Creating a business book club
Lunch and learns
Employee resource groups
Learn more about the Canada-Alberta Job Grant and its financial and funding support by reading this post.
The employer benefit of offering employee growth opportunities is grand. But employers should not just provide an opportunity; they should promote it and create an organizational standard to hold employees accountable. Statistics show that the cost of employee turnover is up to 16% of the employee's annual income. That should be an employer incentive!
According to Upskillist, benefits include:
Expanded knowledge base and increased expertise
Boosted confidence and credibility as new skills are acquired
Increased earning potential and hireability
Networking opportunities through workshops, conferences and events
Keeping up-to-date on industry trends and knowledge, including technology
Opening the door to career change pivot within or outside of one's industry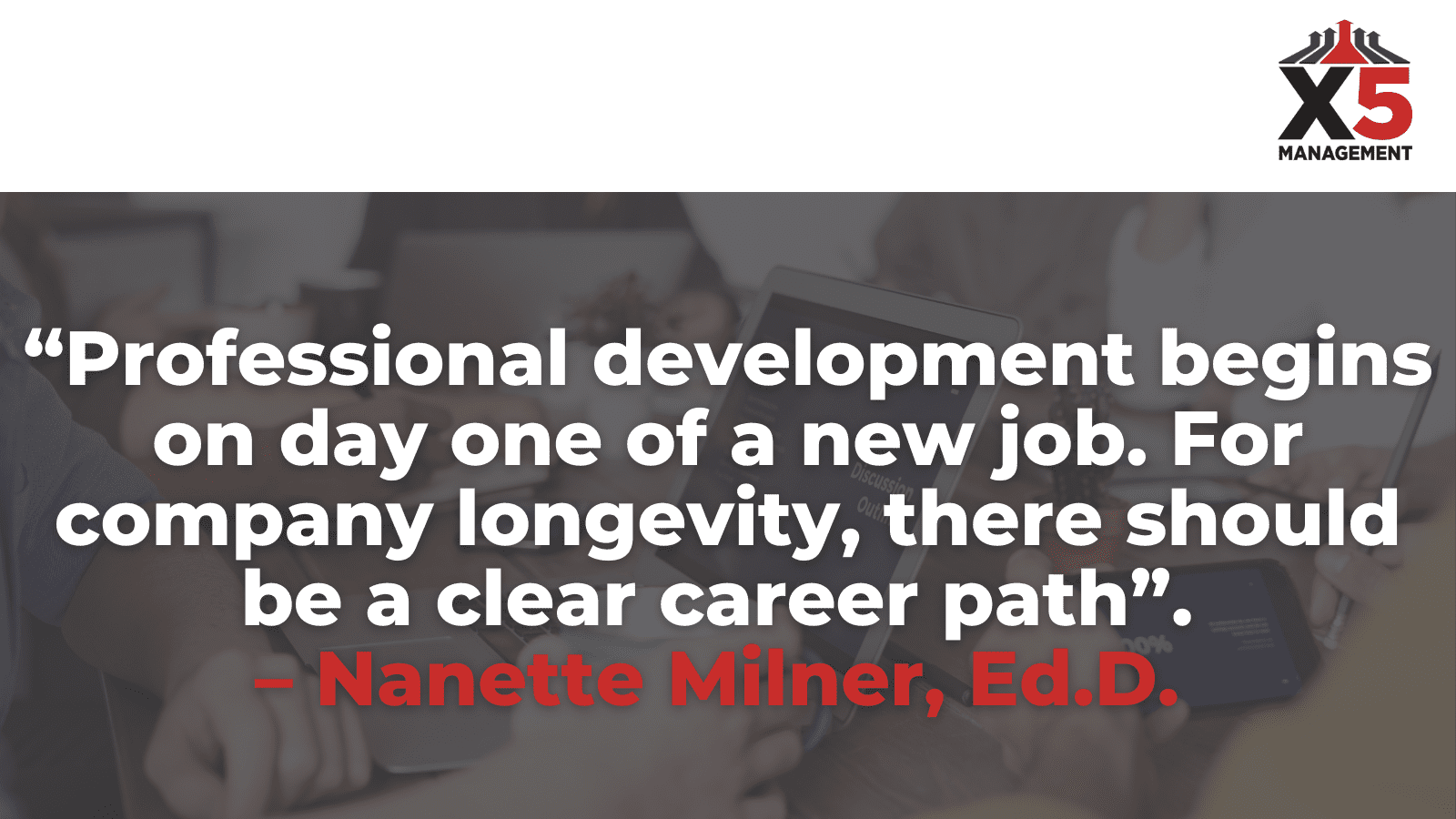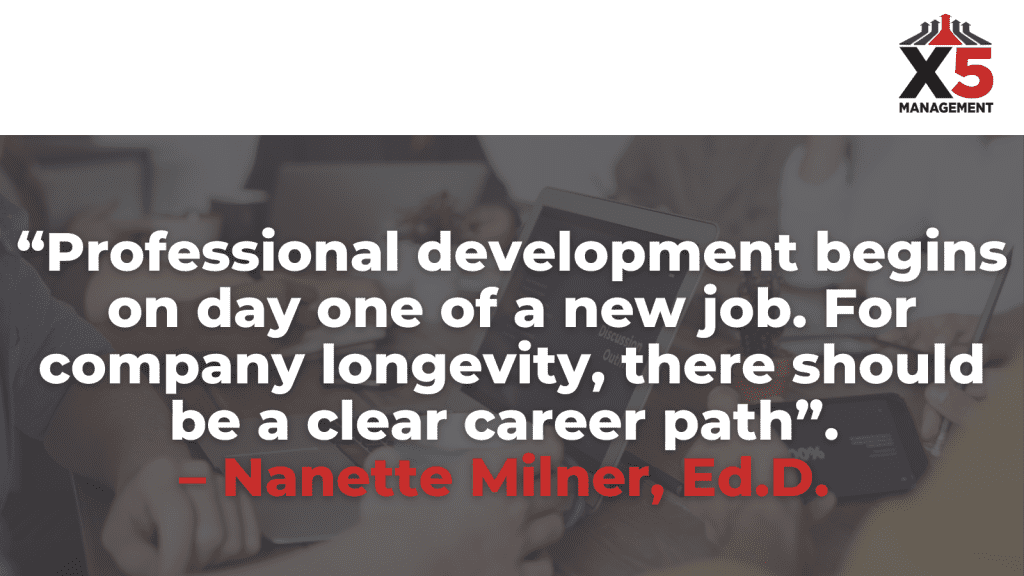 Getting Started, with Commitment and Discipline
As with many other things, asking ourselves "WHY" is the first step. Whether an employer mandates professional development or not, finishing an endeavour becomes a chore if we do explore the why. Unless the course or training is structured and instructor-led, many other opportunities mentioned in this article are self-directed. The next step is to put a time frame on when we want to start and finish. Make sure it is reasonable since we are often overly ambitious when we are initially excited and feel motivated, and when that wears off, we realize we took on too much, and the likelihood of quitting is high.
Once the "why" is determined, setting SMART goals (specific, measurable, attainable, relevant, and timely) is recommended. Putting these in writing will trigger reminders, so placing these written SMART goals in an obvious place is ideal.
The best way to manage more in the same number of hours a day is to create a habit. A habit becomes a manageable routine, especially when pursued at the same time each day. It has to be clearly blocked off in a calendar at a realistic and reasonable time of day. No point in committing to an hour of reading, when there are typically home distractions with the kids at that time of day.
One can start small with something that is short; the likelihood of completion is better. Sometimes refreshers from past learning or training are a good start. Having an accountability partner, perhaps even someone taking the same learning, not only helps with accountability but also offers the opportunity to discuss the topics and their applications in business. Hiring a coach is even better. A coach is a trained professional who knows how to hold a client accountable and discuss relevant topics.
Potential Skills One Can Learn
Professional Development can be employer-led or voluntary. It can be formal or informal. The newest trend appears to be micro-learning, which deals with small learning units and short-term activities. That may be ideal for a busy leader. Regardless of the type of learning being pursued, the list of potential learning is long:
Communication
Leadership
Time Management
Conflict Resolution
Critical Thinking
Active Listening
Teamwork
Emotional Intelligence
Decision Making
Delegating and Directing
Networking
Diversity and Inclusion
Coaching
Giving Feedback
Hiring Techniques
Meeting Management
Project Management
Whether you work from home, in a hybrid workplace environment, or in a workplace full-time, there are many good reasons to consider professional development. If your organization does not suggest or discuss the initiative, consider raising the topic. Your employer may be interested and has been too busy in their leadership role to give it any thought. Or consider getting started on your own. There are many free or low-cost opportunities, including networking events, interest clubs, Toastmasters clubs and online courses.
There are absolutely no disadvantages to getting started!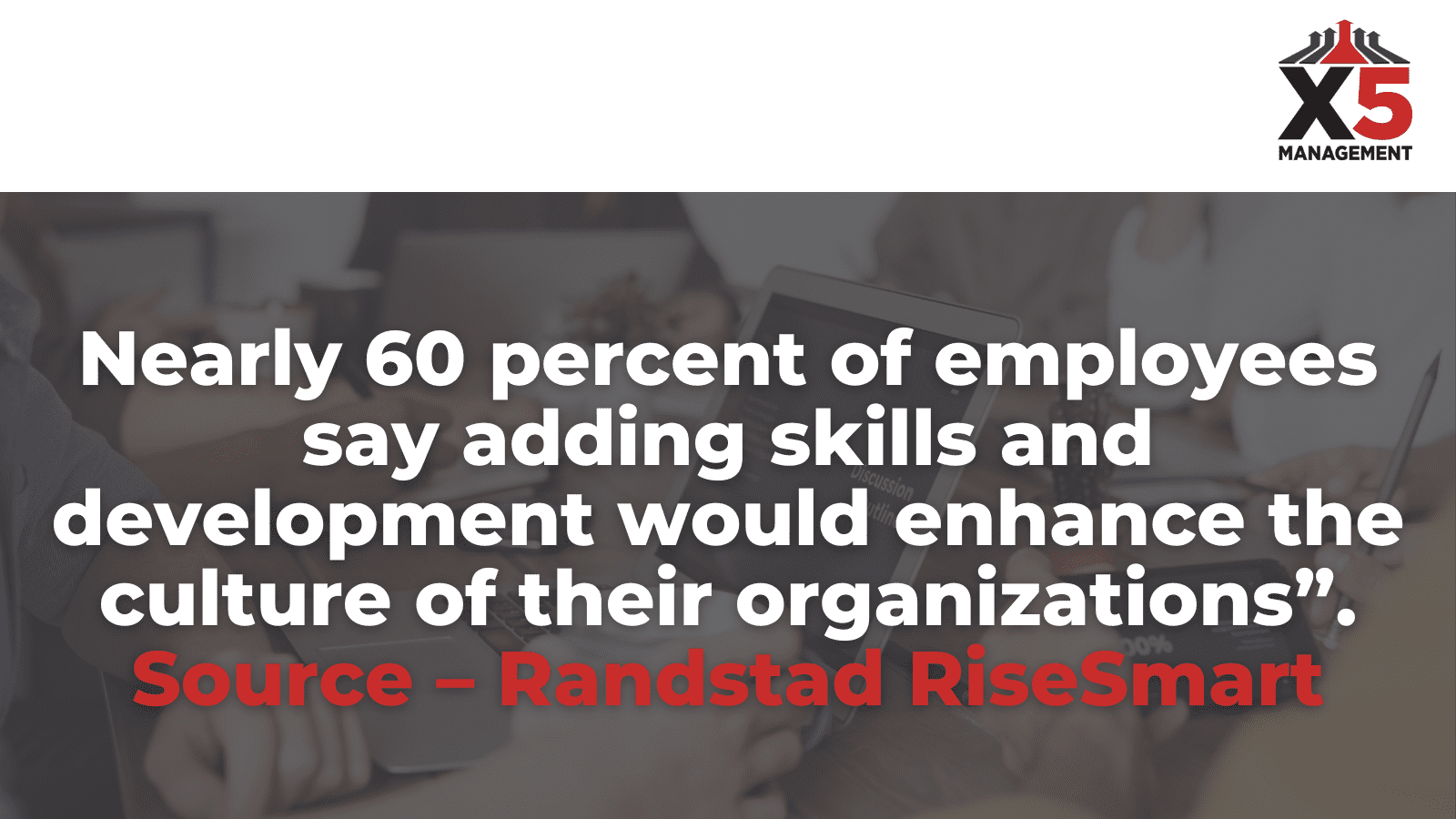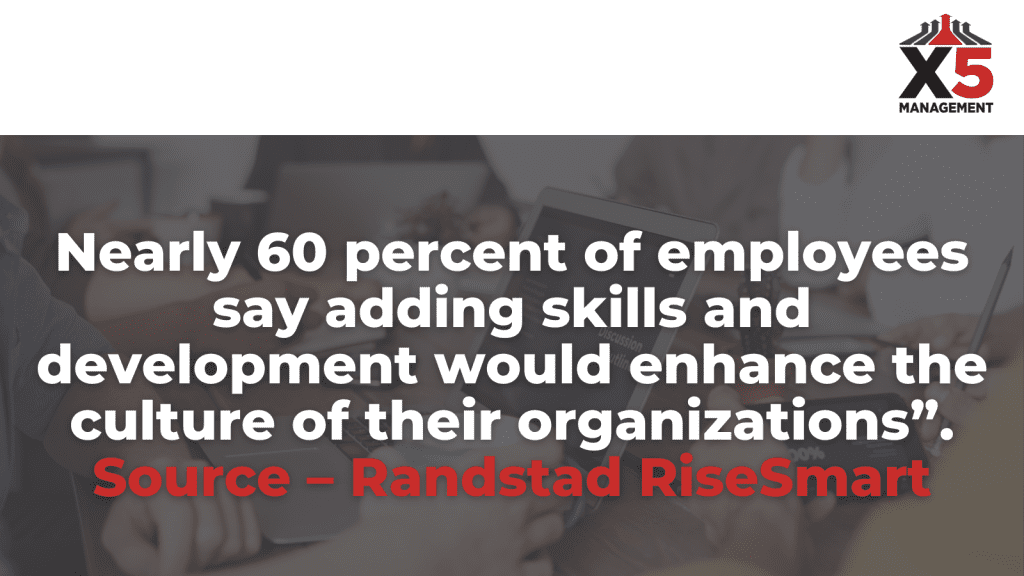 Kris is an advocate of professional development. She completed her MBA at Athabasca, mid-career, and has since completed many additional Certifications, including Everything DiSC® Certification, The Five Behaviors™ Accreditation, and Diversity and Inclusion Training for HR Professionals. She is pleased to be working with X5 Management as a Facilitor, Trainer, and Leadership Coach.