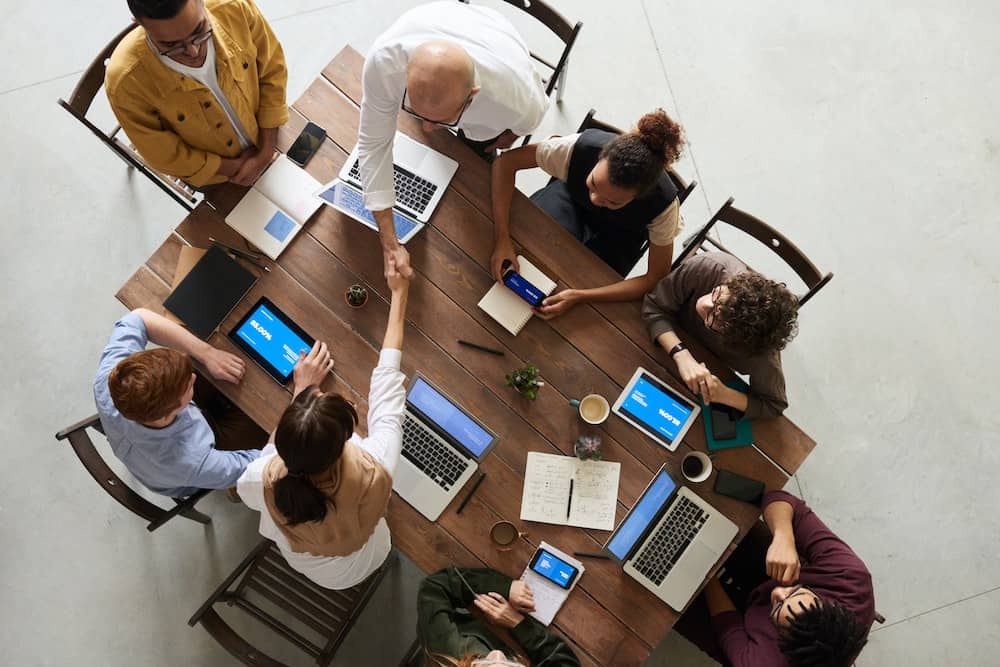 Therefore, the development of business silos is ultimately a leadership issue. Developing separate entities inside a business with their own managers, employees, goals, and metrics create this sense of division within a company.
What are Business Silos?
Unlike many terms in business jargon that seem to come and go with little lasting impact, business silos are a persistent problem modern businesses have faced for decades. Many experienced managers and management specialists believe business silos are a natural development as a business grows beyond its unified roots into a more complex departmental institution.
In other words, dealing with silos is a universal problem that businesses face as they make the difficult transition from a small to medium or large company.
Can Business Silos be Avoided, Despite Growth?
Fortunately, the broad experience with silos in modern business means that they are a well-understood aspect of medium and large-sized businesses, with a well-established approach to dealing with them.
While the effects of silos may manifest in the actions of a company's employees, only the company's leadership team is in the position to actively degrade the cultural effects of a growing silo mentality and promote a synergizing attitude toward company-wide teamwork.
Leaders must actively and explicitly set the tone for helping each other across departmental lines by leading the way and setting the example. Managers should promote positive attitudes toward other departments and simultaneously discourage negative ones.
(This includes leading your team through a loss. Here's how to do that)
Leaders should also reward examples of positive cross-departmental efforts and initiatives with praise and promotions. Finally, the management of a company needs to constantly represent a unified front to its employees and always promote the sense of working together toward common goals, even when the individual tasks and metrics involved will be unique to each department.
Cohesive leadership teams can prevent silos from being an issue in the first place by anticipating the probability.
Tips for Overcoming Business Silos
To do so, leadership must: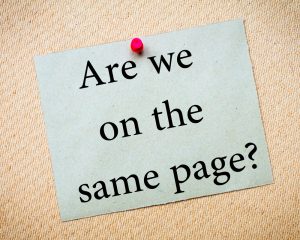 Create a unified front, ensuring any disagreements occur behind closed doors
Consider collaboration between departments a priority and communicate the same between personnel
Invest in training programs that promote teamwork, conflict resolution and intelligence
Ensure a superior communication protocol exists within the company and one that involves feedback from all levels
Implement a culture of celebration that involves celebratory events and team building events
Can Strategic Planning Help Overcome the Business Silo Mentality?
The development of business silos is often the first real test of a growing company's ability to manage more complex institutional problems medium and large companies inevitably face.
Tackling the problem of silos head-on can be an excellent way of improving a team's resilience.
Ensuring the right people in the right leadership roles exist to face the coming challenges that growing success will bring.
(On the topic of resilience, be sure to visit this post next)
Consideration should also be given to annual strategic planning. Ideally, this also involves an objective outside consultant who can lend a fresh perspective.
Strategic planning involves a close look at what is going well, but it also means looking at what must be done differently. That assessment should be offered by many stakeholders involved with the company. Senior leadership must ensure a candid assessment is conducted and the sharing of information has no repercussions.
The ideal outcome of a strategic planning session includes:
An elimination of inter-departmental information hoarding
A focused action plan that includes cross-functional efforts
Employee and leadership training that includes Transformational Learning and Behavioral Change
A deep dive into current culture and specific actions required to achieve the desired outcome
An expectation leadership leads by example, at all times
Creation of a vision that can include and engage the entire team (Read about using creativity and innovation to engage a team in this post)
Key Performance Indicators that include all the measurables to determine a successful outcome of a shared effort
Finding Resources
Fortunately, business leaders do not need to face this serious challenge alone.
At X5 Management, we specialize in problems like business silos. We have the expertise and experience you need to ensure your leadership team can tackle silos and other similar problems with ease and confidence. Our team of coaches and facilitators guide and support the ongoing performance of leaders and serve as advisors and sounding boards when team and people issues arise.
The coach's role is to enhance the ongoing performance of the leader. X5 will develop a program specific to your individual needs.
In addition, we offer a variety of virtual and in-person tailored training programs for any business, ranging from Customer Service, Sales Growth, Team Building, Conflict Resolution, Strategic Planning, and more.
Please contact us at 587-982- 9595 or www.x5management.com to find out how we can support your business and align your team to achieve.
Did you learn a lot from this post? Here are three more to read next: