Based on the best-selling book, The Five Dysfunctions of a Team, by Patrick Lencioni, the single most untapped competitive advantage is teamwork. To gain this advantage, teams must:
Trust one another: When team members are genuinely transparent and honest with one another, they are able to build vulnerability-based trust.
Engage in Conflict around ideas: When there is trust, team members are able to engage in unfiltered, constructive debate of ideas.
Commit to decisions: When team members are able to offer opinions and debate ideas, they will be more likely to commit to decisions.
Hold one another Accountable: When everyone is committed to a clear plan of action, they will be more willing to hold one another accountable.
Focus on achieving collective Results: The ultimate goal of building greater trust, conflict, commitment, and accountability is one thing: the achievement of results, which can have a big impact on your bottom-line.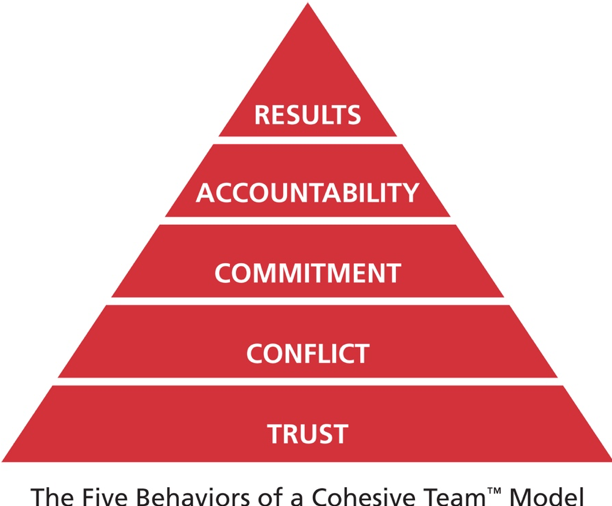 Building a cohesive, productive team takes work, but the payoff can be huge. Click here to view The Five Behaviors of a Cohesive Team video.
X5 Management is an award-winning Authorized Partner of Everything DiSC® and The Five Behaviors of a Cohesive Team™.
Ask us for a Sample Five Behaviors report. Progress Reports (see image above) track how your team has improved over a period of time to illustrate measurable outcomes and deliverables for your team success.
Is your business running with a cohesive or dysfunctional team?