I am blessed to call Bruce Kirkland, Dealer Principal at Lexus of Edmonton, a friend. I am in awe of his community support and how he continually instils excellence in his team by delivering Remarkable Service to Lexus of Edmonton's valued customers (a.k.a. guests). During an interview with X5 Management, Bruce shared his perspective on Customer Service excellence and it was just too great to not be captured in this post.
This perspective will be shared through a two-part series, so stay tuned for Part 2 in the coming weeks!
Are there one or two things that are extremely important in maintaining a high level of customer service?
"I really think that there are not just one or two things, because I really believe it's a puzzle, and you have to put the puzzle together; to make it go correctly. I would say a couple things; One is to hire correctly. Lexus of Edmonton has this amazing culture of customer service and relationships. We hire very carefully to protect our culture and I'm not afraid to hire people that have no car experience, in fact I'd rather hire people without any car experience."
"If someone has been in the customer service business somewhere else, those skills are transferable. A lot of people are afraid to do that. Secondly, you have to make sure the people you hire have pride in what you do. We make sure that everyone in our dealership knows what's expected of him or her. So we have to communicate with them clearly. You have to make sure that they're involved in the process of why we're doing what we're doing, not just telling them just be nice. It's a long process but hire correctly. Make sure they are trained correctly. We make sure they all go through culture training, and that training is run by myself and Matt Miller, our GM."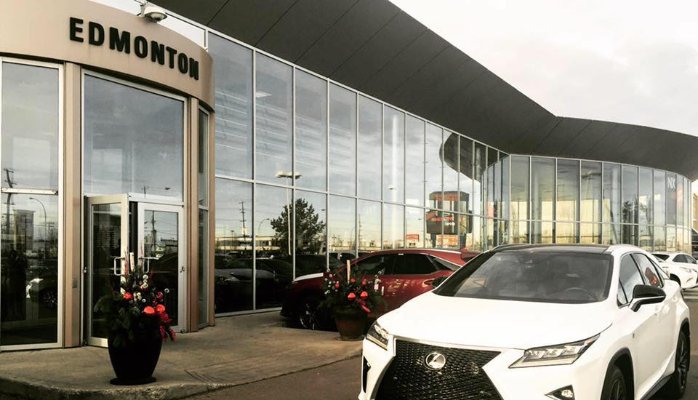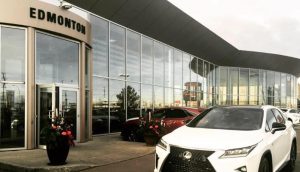 How do you get that team of people involved and maintain your focus on customer service?
"A couple of things have to happen: It can't be top down. If it's top down, it's not going to work. We do many things at Lexus of Edmonton. One of the things that I am particularly proud of is called Opportunities and Challenges. Every year, the management team gets together and looks at all opportunities and challenges. Every year we ask each department to do the same thing, so these people come up with opportunities and challenges and they become engaged in that process. They come up with a lot of opportunities and challenges and I think that's really important that it's grass roots up and our people are really happy to be involved. Top down doesn't work with any organization, so make sure they're engaged. Make sure you train them. A lot of times in our industry (or any industry) we tell people to do their job, but we don't train them … Just go do this! We believe in internal training and we believe in external training. Training is key to our success! Our sales team has training either Thursday or Friday morning for 30 minutes every week. We plan on expanding that to our whole team."
"We call people guests. We don't call them customers because the way we treat people, they are in our house. At Lexus of Edmonton we call them guests because of how would you like to be treated in our house. Little things like opening the door for them and walking them to the door. Greet them! It's the little things that make the biggest difference for sure. Every touch point is critical for success of customer service. It's not just selling the car, that's easy part. It's how they are greeted when they come in to the business. How does reception treat them? The two most important people in my dealership are reception and detailing. Some people come in here and say the car is great, but it's dirty so every touch point is absolutely critical and I think sometimes that in our business we forget about that. I always say here, under promise and over deliver and if we can under promise and over deliver, and wow them, then it's way better than overpromising and not delivering. I think every touch point in your business is critical and so don't forget about the people who you don't think need training. The whole staff needs training, not just management needs training. It's great that managers are trained, but I think the entire team needs training. If you do that they're going to be engaged."
A BIG THANKS to Bruce Kirkland for taking the time to share these valuable insights about customer service. Stay tuned for Part 2 on Customer Service Excellence at Lexus of Edmonton.
X5 Management specializes in Improving Sales & Service for business. We offer comprehensive Business Consulting Services, Coaching Services and we have an extensive list of Training and Professional Development courses/workshops specific to supporting businesses with Improving Sales & Service. For more information, visit us at x5management.com or Contact Us directly.