Does your business struggle with

Sales Growth

? Does your sales team have the right combination of habits and behaviours aligned to maximize sales results?

 
Everything DiSC® Sales is a classroom training and personalized learning experience designed to help salespeople successfully create customer-centric interactions that improve results.
This application teaches participants to stretch beyond their natural Sales style to more effectively adapt to their customers' preferences and expectations— regardless of the customer's unique buying style. The experience is sales-specific with in-depth information, including tips, strategies, and action plans to help salespeople become more effective.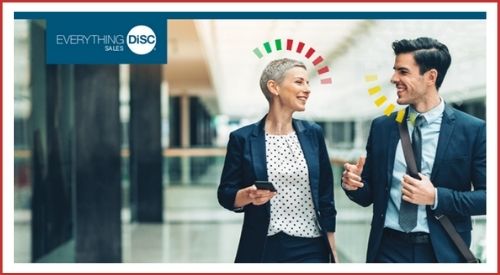 Watch the overview video of Everything DiSC Sales
Find out more and discover how we can help your business with Sales Training and take your business to the next level of performance success.
Schedule a

complimentary Discovery Meeting!