Do you take advantage of having advisory support or mentorship within your business or organization? Do your sales and service professionals have someone they can rely upon to support them through difficult challenges, while helping them to succeed? Mentors in sales and service programs can help guide individuals or employees throughout their personal and career development.
Mentorship may be a personal or professional developmental relationship in which a more experienced or knowledgeable person helps to guide a less experienced or less knowledgeable person. The mentor may be older or younger, but have a certain area of expertise.
For me, having mentorship support has been paramount in my personal and career progression. Having a trusted mentor that I can rely upon and learn from has enabled me to clearly understand how to accept and deliver feedback in important areas of my professional development. This process has increased my ability and dedication to take control of my career and continually improve in areas such as communications and professional strategy.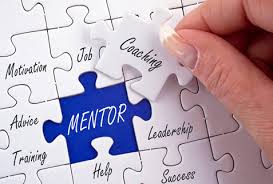 Five ideas to consider for your own organization's mentorship program:
Rely on others experiences: Stories and personal examples provided by outside sources may help lead teams and individuals through challenging situations and create further opportunities.
Provide a different perspective: An outside mentorship perspective may lead to other options and alternatives you didn't think were possible.
Unique approaches to career development: Mentors will provide perspective on what it takes to succeed in a particular industry and can be an important networking contact for the employee.
Gaining skills and qualifications to be successful: Ideally mentorship support will help individuals develop further skills in their area and have a better understanding of what success factors look like.
Promote co-operation and harmony: Using a mentorship approach as an organization will align team members on important corporate values and create a positive work environment.