Dealing with difficult customers can be frustrating and challenging. But what you may not realize about these more challenging customers? How essential they are to the success of your business! As wild as it seems, difficult customers can actually be an asset to your business rather than solely a frustration or a liability.
Whether customers come across as impossible to please, demanding or hard to communicate with (or all of the above), they offer you invaluable opportunities to improve your business with each interaction.
Keep in mind the customer experience is all about customer perception. As a business owner, or leader, you may be somewhat removed from front line activity and do not realize the customer may be right. Perhaps their experience was not what you expected your service standards to be.
It is also important to note customers service standards have changed and lack of patience is now the norm. Customers do not realize, nor care, what the challenges are; whether it is staffing levels, new employee training, supply chain issues, or many other possibilities. The key is to equip your employees to be able to respond accordingly to customer complaints or unwelcome feedback.
What Makes Difficult Customers an Asset to Your Business?
In today's post, we're going to share four ways to re-examine how you view challenging customers and how you can transform them into a business-building opportunity.
If you are a decision maker or business owner, you are encouraged to answer the questions at the end of the article to decide if what you deem "difficult customers" might well be lack of training, a weak culture or outdated strategic plan. The "customer is always right" may be well worth considering.
Difficult Customers Prevent You From Losing Future Customers
Sure, it can be emotionally draining to listen to an unhappy customer. But the truth is, not all unhappy customers speak up. Instead, they'll stop doing business with you and disappear without giving you the chance to correct a perceived mistake.
By dealing with difficult customers, you receive important insights on what may prevent other customers from returning. They give you the opportunity to address the challenges they're facing head-on. Then, you can implement strategies that can prevent these issues from coming up in the first place with future customers.
IT MAY NOT SEEM LIKE IT AT THE TIME, BUT DIFFICULT CUSTOMERS HAVE A LOT TO TEACH YOUR BUSINESS ABOUT CUSTOMER SERVICE.
Welcoming the feedback your customer gives you is extremely important and whether you feel it is warranted or not, is not important. What is important is the customer feels appreciated and you, as the business owner or leader, acknowledges how they feel. An apology goes a long way.
They Help You Provide a Better Customer Experience
Many difficult customers are just looking for their concerns to be heard.
Have you ever noticed that by simply allowing a person to express their opinions and frustrations uninterrupted can instantly reduce an escalation?
Dealing with difficult customers allows you to improve your listening skills. And at the same time, also improves your ability to resolve problems promptly and efficiently. These skills are key to providing excellent customer service. In fact, this is the foundation of a successful business.
By giving you the opportunity to turn sour situations into positive ones, difficult customers are more likely to become returning customers. Or at the very least, result in one less negative review about your business.
Listen, acknowledge, take notes and NEVER ARGUE. No if or buts, when a business owner or leader is defensive, regardless of feedback received, the customer goes crazy. Just listen.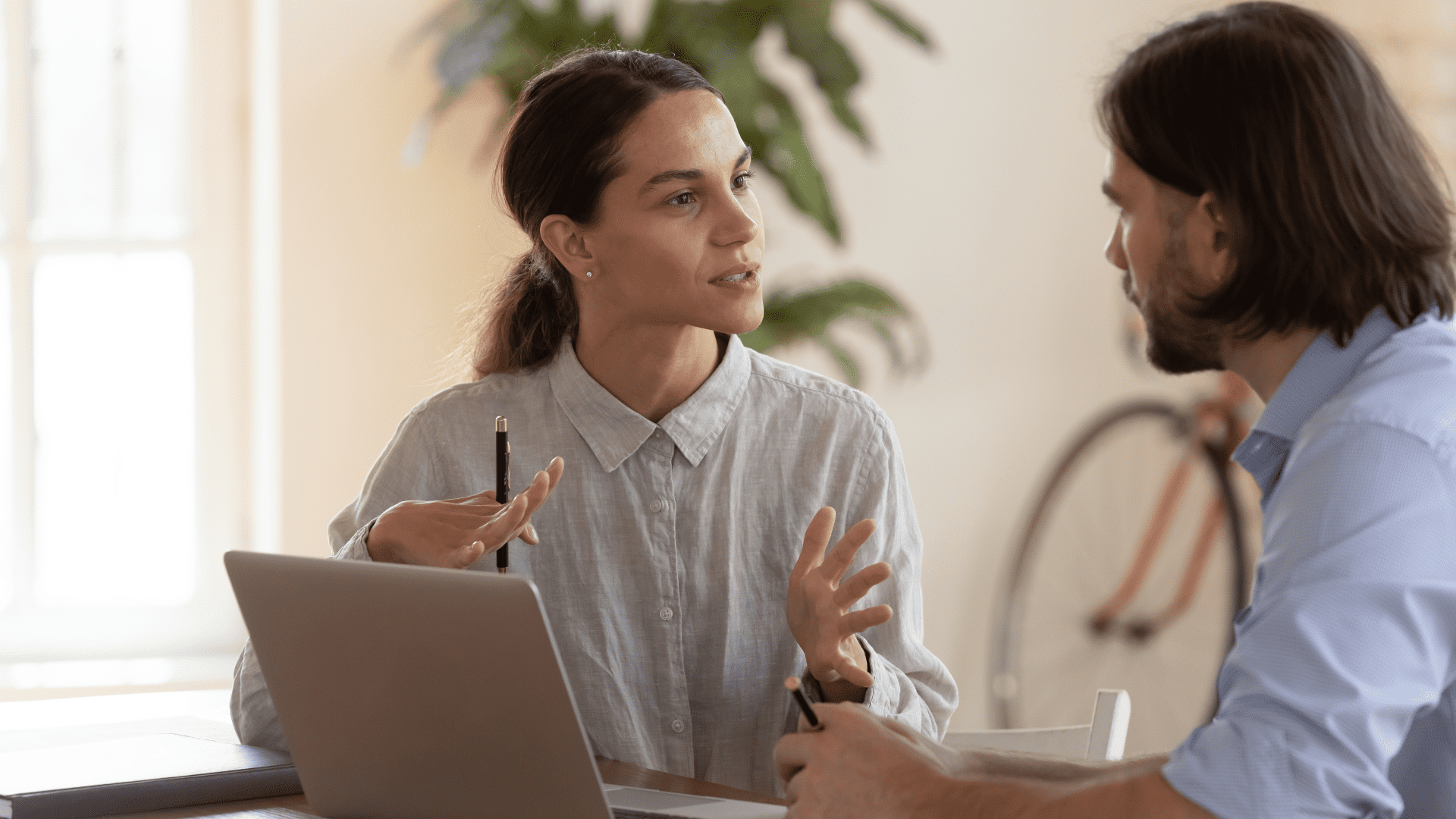 Difficult Customers Can Help You Increase Sales and Brand Loyalty
This is where difficult customer complaints are an invaluable learning tool.
Listening closely to a customer's concern (regardless of whether you agree or not) allows you to see an alternative point of view on how your business can improve a product or service.
Even if a difficult customer doesn't return, their feedback may be just the tool you need to wow future customers and keep them (and their friends) coming back for more.
Very importantly, customer feedback can help you revaluate employee training opportunities or other areas of required improvement. It is ideal to ensure employees have the autonomy to make the appropriate decisions where it concerns customer concerns. There is nothing that drives a customer crazier than hearing "It's the policy". That phrase should be banned from your organization.
They Help You Improve The Structure of Your Business
Although we've touched on the benefits of difficult customers when it comes to improving a product or service, they can also help you improve the overall structure and functioning of your business's operations.
Handling a difficult customer requires patience, compassion, empathy and the motivation to provide a positive experience.
And let's face it: no business is exempt from dealing with difficult customers.
So, why not choose to develop new protocols, trainings, and structures in your business to ensure you're well equipped for challenging situations? As an added bonus, when staff members feel they've successfully dealt with a difficult customer, it boosts their motivation by seeing a return on their efforts.
As you can see, difficult customers are a good thing for business. Without them, you're missing out on crucial feedback and information that could make all the difference in your success.
A word of caution, however. If you feel you have many difficult customers, re-examine a few areas:
Is it possible you have too many restrictive policies in place that may frustrate customers?
Is the level of employee training up to standard?
Are employees given the autonomy necessary to appease customers?
Has the workforce received the appropriate customer training required to ensure service levels are remarkable?
Are department leaders being coached to ensure the internal culture engages and recognizes initiative?
Can leadership identify where customer service fits into the strategic plan?
Difficult customer trends may change based on today's environment, depending on your product or service. Expectations may increase, and patience or tolerance may decrease. We have all read about, or experienced, staffing challenges including short-staffing or many new staff. That can have a negative impact on customer expectations, whose priority is satisfaction, not empathy for a company's situation.
Regardless, it is advisable to track and analyze customer complaints, and difficult situations, by employee and department. This should occur at the very least quarterly with an objective of examining current policies, training protocols and procedures as they relate to possible issues with customers. Be flexible enough to make necessary changes so you can say, "Difficult customers are indeed good for my business!"