Aloha and Happy New Year from Hawaii!! I can't believe another year has come and gone and we are now starting the first day of 2015.  I am ringing in the New Year by enjoying a bicycle tour on Hawaii – the Big Island. This is the 3rd day of our cycling tour with the adventure tour company, "Backroads" and my family and I are enjoying seeing the incredible natural state of the big island by bicycle.
Hawaii and our multi-sport adventure tour have been truly remarkable thus far. Like many of the local Hawaiians, the staff at Backroads understands the importance of building rapport with customers by treating each customer as a unique person.Backroads has adopted a customer-centric approach to all interactions with customers.  Customer-centric means focusing on how your customers want to interact with you, no on how you want to deal with them.  Ultimately this means viewing your organization from your customer's perspective.  To get your customer service approach off on the right foot in 2015, here are 5 tips to becoming customer-centric in the New Year.
Acknowledge what the customer says:  Although this may seem straightforward, many organizations fail to listen carefully and fully understand what their customers needs are. It is important to listen carefully and paraphrase what you have heard to confirm understanding. Seek to eliminate distractions when engaging with customers and never interrupt them.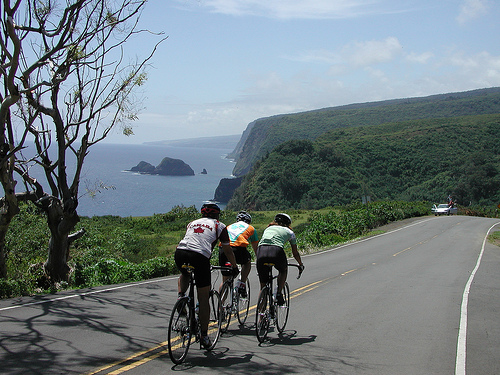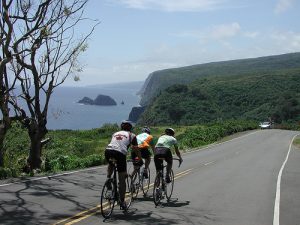 Anticipate the customer's needs: The staff at Backroads have built solid relationships with participants from day one.  They understood what each individual's goals were for the tour and what it would take to make this the greatest trip ever!  Whether it was surprising us with our favorite cold drink at the end of a morning cycle, or outfitting us with the right equipment, the staff remembered the small details and anticipated our needs.
Give the customer choices whenever possible: What do your customers want from you? Do you really know?  The variety and unique options that are offered to guests of Backroads has made this experience extraordinary. Choices regarding daily activities, food, drinks and equipment have all exceeded my expectations.
Be sincere and genuine throughout the interaction: It has been said that you can't fake sincerity or genuineness.  To do this you have to have team-members who do really care about the cause or mission of your organization.   First understand your team's purpose so that they understand and can rally behind can yours.
Always thank the customer for the opportunity to do business: A sincere thank you can go a long way. However, this takes consistency from all members of your team.  Always show your appreciation to your customers through a follow up and make sure this is standard procedure across your business.