Its Christmas Eve, for those us that celebrate Christmas. I am sure many of you are rushing around to finalize everything before you join your family and friends for turkey and gift opening. The men may even be doing some last minute shopping! The baking is done, the turkey is in the fridge. The presents are wrapped and under the tree.
The old saying:  "it is better to give than to receive" is true for most of us, especially if you have kids. There is tremendous joy in watching your kids open gifts and smile with the realization of their wish list.
I am sure many people don't mind receiving a gift either. But, Christmas is more than giving and receiving presents.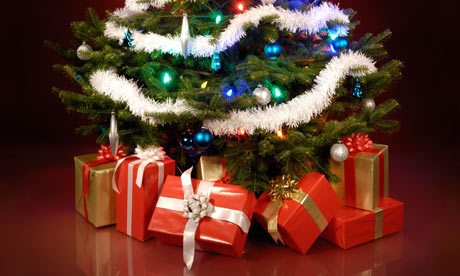 Whether you celebrate Christmas as a religious event or not, we have an opportunity to be "present" with family, friends and loved ones. This special time provides us with an opportunity to take a break from the fast paced business and sales driven world in which we live.
If we can slow things down at this time of year  (most people do the exact opposite) and simply try to be "present" it can enhance our experience and give us new energy, focus and perspective as we go back to work after the break.
"The ability to be in the present moment is a major component of mental wellness."  –Abraham Maslow (1908-1970) Psychologist
Enjoy your "present". The X5 team wishes all of our valued customers, business connections, family and friends a very Merry Christmas.
Topics: goals, connection, Relationships, Strategy, elevate your business, selling