In late May of this year, we were fortunate to take the trip of a lifetime! I wanted to share why I feel it is important to get away and recharge on a regular basis. No one ever regrets a recharge to return to work refreshed!
Why did we take this trip?
Over the past 5+ years, we have traditionally taken a trip to Europe in the spring.  This was mainly due to the fact that my wife Bonita's Head Office was based in southern Germany, and we would do part business and pleasure.
This particular trip to Switzerland was booked and locked in back in September 2021, but in March of this year, we knew that Bonita was going to accept a new career role with an exciting company called Formlabs. We made the decision and commitment that regardless, we were taking this trip.
It was our first two-week vacation in three years, and we had both been working incredibly hard over the past few years and felt a BIG recharge was important. It proved to be the perfect reset.
I may be the first to admit that I truly love what I do professionally and thrive on supporting our clients and being accessible to them, physically and mentally.  Having said that I am a workaholic and Bonita is laser-focused on her new job. Taking the time to be present and refresh the mind is critical for good and sound mental health.
This particular trip was truly epic and possibly one of our top one or two best vacations that we have taken in the past 10 years. I give full credit to Bonita as she is the travel coordinating guru and started to plan this trip out in detail late last summer.
She decided to springboard off of our plans to go to Switzerland and add Greece to the list. It was a brilliant decision and we ended up spending time in Athens and the gorgeous Island of Corfu. Very memorable!!!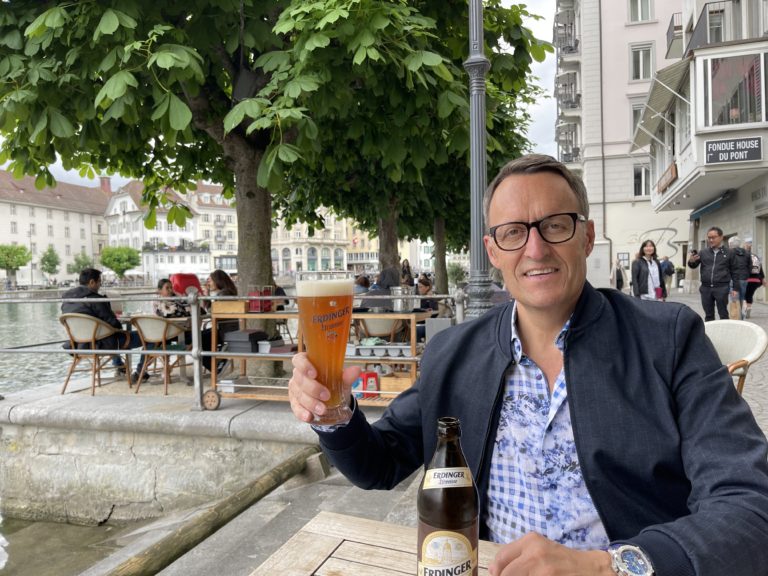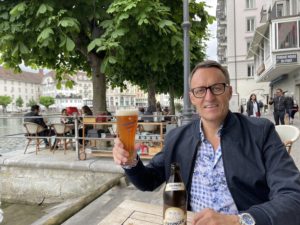 We flew to Zurich, Switzerland and on arrival, we hopped on a train to Lucerne, Switzerland, about 60 minutes away. Lucerne is a gorgeous city with approximately 400,000 people along a river and near a lake. (Combine Banff and Lake Louise all-in-one with tons of amenities and you have Lucerne).
Left Photo: This photo was taken along the river as we enjoyed our first lunch and cold beer.
Another highlight was taking a cruise on Lake Lucerne and going up a small tramway to the Bürgenstock Resort. This is an elite hotel and spa and we wanted to get a view from up high and enjoy lunch, a drink, and relax. This property was first built in 1873 and it was modernized over time including a $500 million renovation about four years ago. This place was stunning from every angle.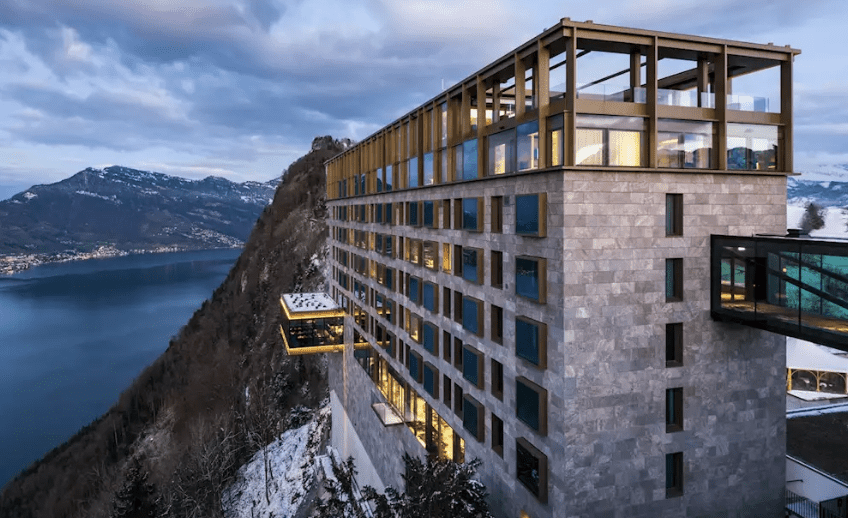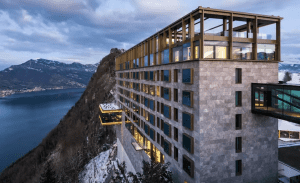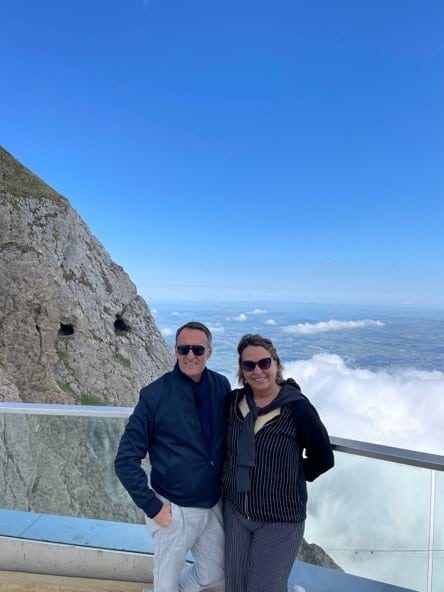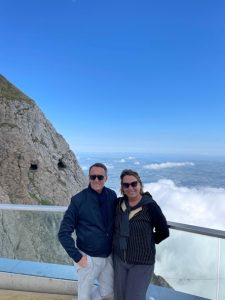 We enjoyed a beautiful lunch and savoured every moment.
Fun Fact:  This was the most expensive lunch we have ever paid for, but it was incredibly memorable, with the view and ambience. No regrets!
The following day was pretty incredible as well, and we went to Mount Pilatus. We boarded on a cogwheel railcar up to the top. This was fascinating, and the scenery was magical.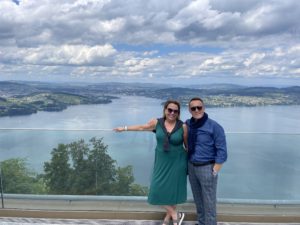 Lunch at the beautiful Burgenstock Resort, overlooking lake Lucerne (Switzerland)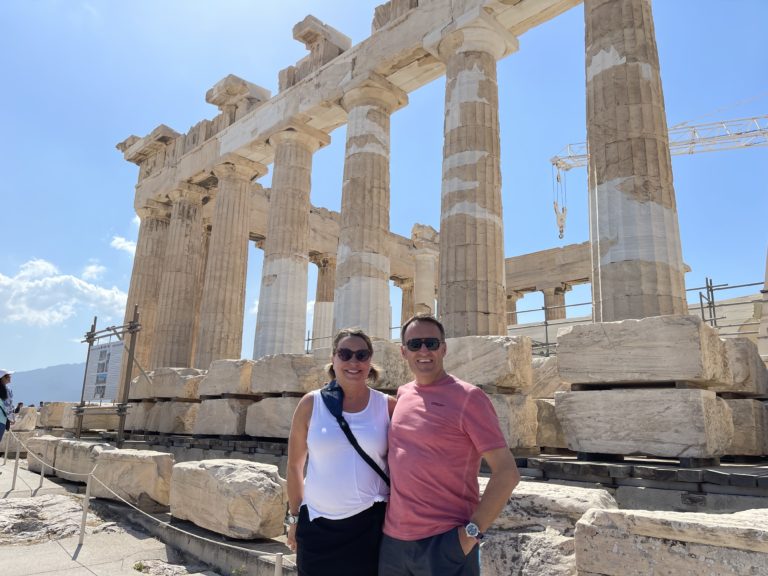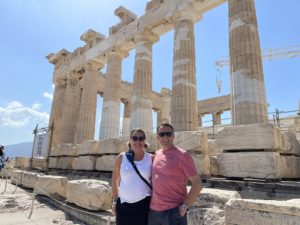 Touring the Acropolis and all the history in Athens was surreal.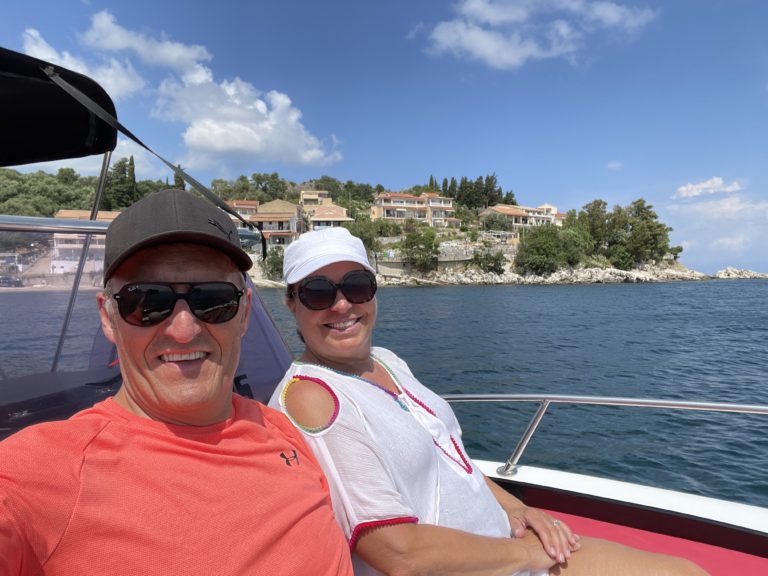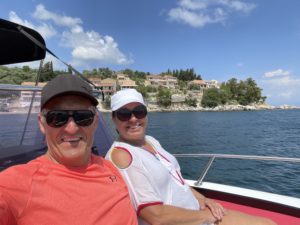 Relaxing on Corfu, riding on the boat along the coastline, and enjoying lunch was a truly wonderful day.
We are looking forward to our next trip! We will head to the Mayan Riviera in Mexico in late November; Bonita just booked this trip a few days ago. It is the same resort that we went to when we celebrated our engagement. 
How often do you feel it is important to get away?
It really depends, but considering this past trip was our first two-week vacation since June 2019, we were long overdue. During the height of COVID in 2020 and 2021, we took three-to-four-day trips to the mountains and spent time in our favourite spot in Alberta (Canmore). Three-day weekends were a nice recharge.
Having said that a two-week vacation is ideal for a great recharge and reset.
For those who cannot get away, if you can carve out some time for an intentional three-day weekend and get away anywhere, that can really help.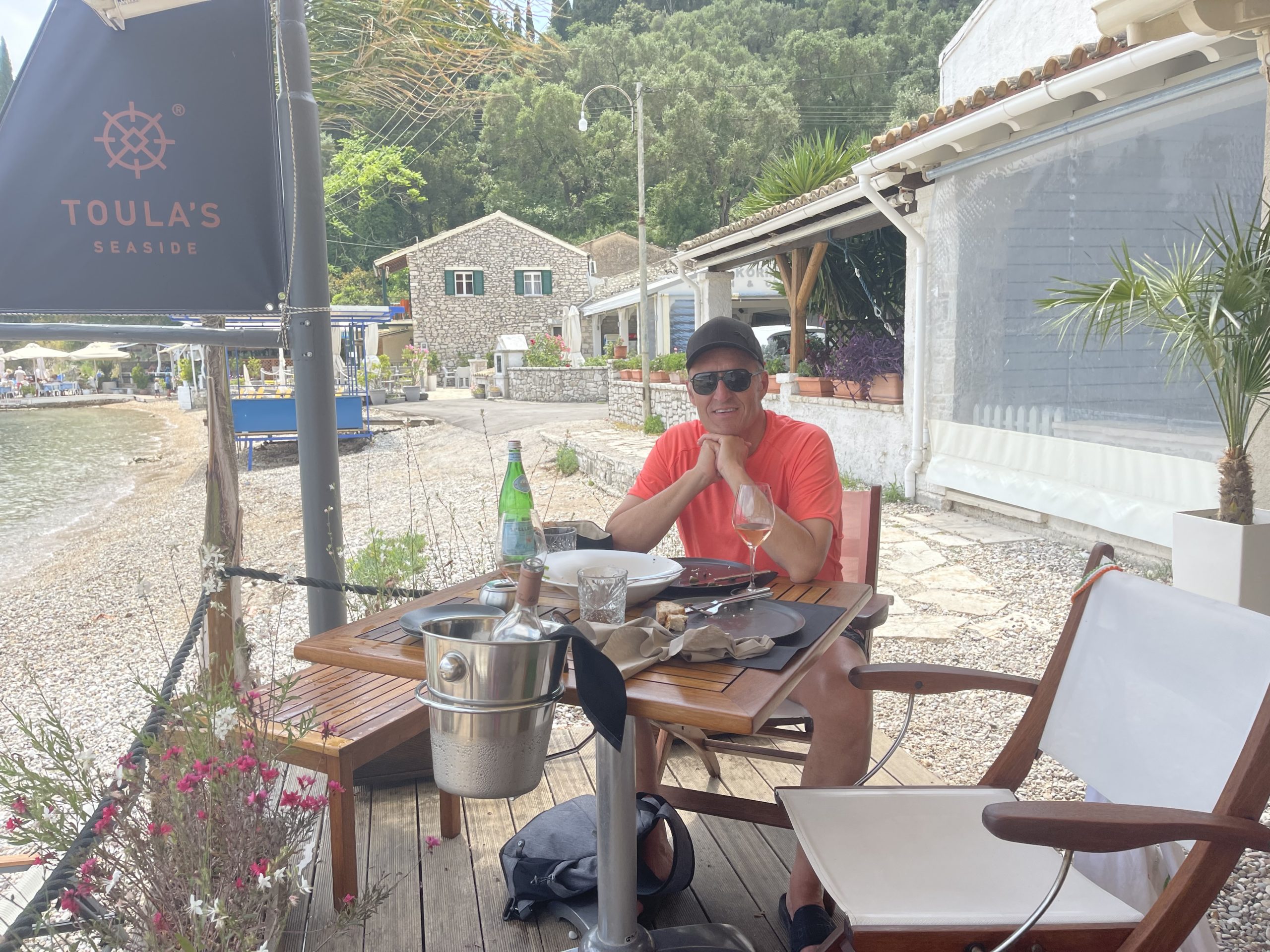 Break your routine and visit, tour, drive, go camping, visit family in another city or province; do whatever is best for you.
Travel is getting a lot more expensive, and I am sure young families may struggle with funding for big vacation destinations like Disneyland with their families.
Now that we are back home, we look forward to the summer in Edmonton, and hosting friends and family in our backyard, as well as appreciating the sunny days and all the green that we can enjoy for our relatively short summer season.
What are some stress busters you recommend people do daily or weekly?
Again, this will vary for everyone, but my wife Bonita and I have some routines for really hectic days:
We will make a commitment to stop work at a certain time (5:00pm) on days that we are both working from our home office and go for a 30-minute walk in our neighbourhood.
I enjoy cooking, so if our meal is planned for dinner, cooking with my wife, listening to music, and enjoying a glass of wine is a great 'mini reset' from the day.
On weekends, we love to pull out our mountain bikes and go for a ride after breakfast on Saturday and Sunday mornings. We have done this together for years!!
I feel there are many benefits of travelling, and I always get back with more clarity and focus, and possibly even a little smarter. 
 Turning 'work' off is very hard for me to do, but with the latest vacation, I know I came back ready to roll and super focused on the year ahead. In fact, both Bonita and I were actually excited to get back to work. It does help that we both love what we do, as well.
Finding Balance is Important
We both know it is important to balance work and family; that is what it is all about. Some days, or weeks, are definitely more hectic and faster-paced than others. Bonita's new career has her travelling across Canada.
We both work hard to carve out meaningful time when we can. That can include wellness, entertaining guests, or planning a special meal. Having a spouse and partner that is aligned with a similar routine, and priorities, is very important. I am blessed to have Bonita in my life.