Today, I want to tell you about Joe Ammar, River City Events, and their incredible customer service.
I am blessed to call Joe Ammar, President & CEO of River City Events, a dear friend. I hold him in very high regard. He is a pillar of the Edmonton community and there hasn't been an event in town that doesn't touch his business in some way…..at least prior to the spring of 2020 when COVID-19 hijacked each of us and most businesses. River City Events was hit hard. Live events were locked tight and social distancing was a thing we had to all do. Damn tough for leaders like Joe and his team at River City Events!
As our world starts to open up with more people getting vaccinated and social restrictions diminishing, the team at River City Events is ready to do what it does best. Joe is optimistic about the future. A key attribute of a hardworking entrepreneur!
Get to Know River City Events and Their Exemplary Customer Service
River City Events is a full-service event planning and rental company, providing clients with a wide array of services, including event logistics, strategic event consulting, creative event production, rentals, and décor to fully support any event. A one-stop solution!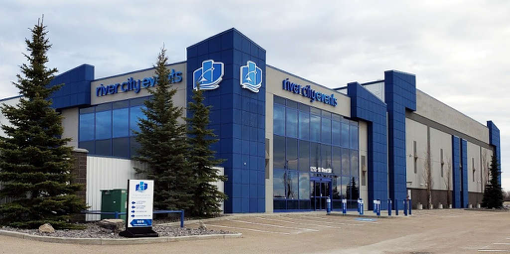 Joe Ammar founded the company in 2007, driven by a desire to create unique and memorable event experiences that build brands and relationships while celebrating special milestones.
Proudly born and raised in Edmonton, Alberta, Joe oversees all strategic and business operations for the organization. Joe's experience within the events industry spans over 33 years during which he has produced, managed, and directed some of the most successful and original productions in the event industry in Edmonton and the surrounding area.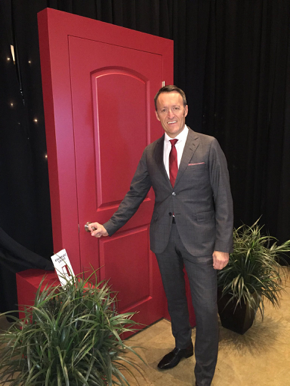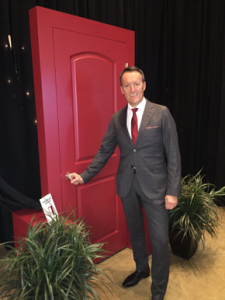 Relationships are key to River City Events' customer service
Relationships are key to River City Events' ongoing success and their delivery of remarkable customer service. They take a personalized service approach that is second to none, leveraging a talented team of individuals who are empowered to achieve and develop to the next level. It is a team that is genuinely dedicated to going above and beyond to make every customer's event vision come to life.
River City Events has been blessed to work with a diverse range of clientele and has collaborated with the City of Edmonton and area on some of its most memorable events such as the Edmonton Grey Cup, Red Bull Crashed Ice, Edmonton Airshow, Edmonton Opera, Royal Alex Hospital Foundation Harvest Gala and many more.
(Even the Mike Mack book launch in late November 2017 was hosted by River City Events.)
The events industry in Edmonton
No two days are the same in the events industry, which is exciting and challenging for River City.
The company is at the forefront of events for any purpose and size and everything they do is built on delivering what the client asks for. Whether a 10,000+ person sporting event, a festival or a private function such as a wedding or gala, it's all about paying special attention to the details and ensuring they exceed their customers' expectations.
Going above and beyond, no matter the circumstances
Their involvement with the last Edmonton Grey Cup was a remarkable customer service story, proudly remembered for its success but also as an undertaking that presented them with some exceptionally challenging event logistics.
Joe notes, "Our team was planning and creating in and around a facility that was under major construction. All of our team, including our suppliers, were wearing hard hats and steel-toed boots. We were all there, working together to envision what needed to be done for an event of this scale."
Commonwealth Stadium is a very large facility where timeliness, security, and weather play major roles and did it ever in this case! With a minus 30 degrees Celsius forecast on the horizon, the River City team bundled up, then huddled up, ready for a strategic install consisting of a massive inventory of tables, chairs, dishes, catering equipment, and décor, all needed to create one of Edmonton's largest hospitality and sporting events.
Says Joe, "We worked tirelessly to get the equipment delivered accurately and set up with reduced timelines while obeying strict security measures in a multitude of areas all over the stadium. Imagine creating an event space overnight to host over 10,000 guests for food, bar service and entertainment and then remove it all the next day! But these events strengthen the community and build opportunities for businesses of all sizes, including ours, which we are grateful for."
Customer service and work ethic
With Edmonton's fast-paced growth, Joe says the City continues to be a friendly and welcoming place where people of all backgrounds can succeed: "I truly believe Edmonton is the best place to build and create and to make something of yourself."
And he certainly has done that. Through hard work and perseverance, Joe has created a business that is not only successful but supportive. His mindset for leading a relationship-focused organization instills energy in his people, allowing them to unleash the creative drive that produces events that wow their customers and make the team proud.
Joe attributes his work ethic and mindset to an example set for him early on in life: "I've met some incredibly smart and inspiring entrepreneurs in my life, but I have to say that some of the best business lessons I have learned were from working with my father in the grocery store he owned for nearly two decades. He taught me the importance of relationships in business, and that patience, hard work and resilience are some of the key ingredients to success."
Sponsorships and recognition
River City Events has been recognized by numerous local organizations and associations and has been acknowledged as one of Business in Edmonton's Top 20 Leaders in 2017, Edmonton's Best Industry Professional by the Edmonton Event Awards (2017), as well as Consumer Choice Awards, and Best Designed Exhibit for five consecutive years at the Edmonton Bridal Fair.
Joe is a strong believer in giving back to the community and he supports many organizations and non-for-profit associations in our city. He is the former President of the Canadian Rental Association, Alberta Chapter, and the Honorary Chair for the 2014 Relay for Life of the Canadian Cancer Society for Strathcona County. In addition, Joe has been awarded a National Philanthropy Award from the Canadian Cancer Society in recognition of his leadership and support.
River City Events also proudly supports their clients' events through sponsorship support and the donation of thousands of dollars to many organizations including:
Junior Achievement Awards
Ronald McDonald House & Children's Wish Foundation
Edmonton Chamber of Commerce
& many more
The future of River City Events
There is little doubt River City Events has set the bar high on delivering fantastic customer service and is well-positioned for further growth. They are optimistic to see what the future holds and grateful to grow with the city they love and serve. Learn more about River City Events here: www.rivercityevents.ca
You can also watch for a special feature in July's edition of Business in Edmonton magazine that profiles Joe's grit and determination and shows that, as COVID restrictions continue to lift, River City Events is excited and ready to deliver more top-notch events that wow its customers and attendees in 2021 and beyond.
Did you enjoy reading about customer service in this post?
Here are three more posts you'll want to read next:
Featured Image: Chad Griffiths, Edmonton, AB