"In the time X5 has spent with our organization, I have witnessed a positive transformation in our team. Through X5's use of strategic planning and reporting initiatives, they have made our team more accountable for their activities and has significantly increased their productivity. As a direct result, we have experienced a noticeable increase in sales performance. X5 has been a real asset to our company. They show excellent leadership skills and are a remarkable motivator. They have a knack for conducting effective workshop seminars by incorporating personal experiences and encouraging involvement. I have confidence in their suggestions and value their advice when making vital business decisions."
– Lynn Williams, COO and Owner,RBW Group of Companies
"In the spring of 2012, we retained the services of a X5 Management to review our internal processes and make recommendations for improving how we have done things in the past. It was important for us to improve our internal communication with all key aspects of our business (i.e. Sales, Service and Parts). The relationship with X5 has evolved over the past 3 years and they continue to impact our business in a favourable way. In the past 18-24 months they have worked closely with many of our team members, in all departments, from senior management to the front line. They have provided professional development to our team and also facilitated many roundtable discussions to improve outcomes of various initiatives and projects. We have been very pleased with the impact that X5 has had on our business, specifically on how we communicate internally and how we impact customer service. We look forward to the continued professional support that X5 will offer our business. X5 Management was referred and recommended to us, and we are very pleased with their approach and impact that they have had on our business."
– Eddy Stahl, Stahl Peterbilt Inc. Read the Stahl Peterbilt CASE STUDY.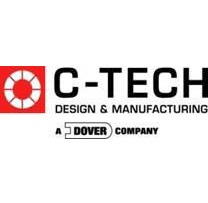 "X5 helped facilitate a number of workshops and offered ongoing coaching support with our team. They focused on how we could improve our communication skills; how we handled conflict (internally/externally); how to make our employees more engaged; how each team member could plan and achieve goals; how they could become more productive. It is evident that the support provided by X5 has helped our team in many ways. In fact, the culture within our business has evolved in a favourable direction. Our entire team has a greater appreciation for what each member brings to the table and we are more efficient overall. If your company is looking to enhance your team's performance and turn your team's soft skills into hard assets, I would highly recommend that you contact the team at X5 to support your business."
– Alex Perri, Managing Director,
C-Tech Oilwell Technologies Inc.
, a Dover Company
"We engaged the services of X5 Management to help enhance our Edmonton and Vancouver team's soft skills and to develop their professional growth with the goal of enhancing their future potential to have a positive impact on our overall business. Our original objectives were to develop our team's communications skills both internally and externally, improve customer service and time management as well as to develop effective individual and group habits moving forward. We have found the team at X5 to be very easy to work with and committed to tailoring their approach to meet our specific needs and objectives. We have been very pleased with the impact that X5 has made."
– E. Najjar, President and CEO, Carco Auto Edmonton
"Delnor Construction has utilized the services of X5 Management for multiple Leadership Training Sessions within our company. The X5 Management coaches, materials, and services were exceptional and provided a real benefit to our leadership team. Mike and his team researched the needs of our business and took the time to learn what opportunities for development were available to our group. As a result, the sessions prepared by X5 were interactive, relevant to our business, and tailored to meet the specific challenges we face within our organization. We would not hesitate in recommending X5 Management to work with a business looking to improve their management skills."
– Jeff Sterling, 
Delnor Construction
"I want to thank the X5 team for their methodology and relationship skills. The delivery to our Living Sounds team has been phenomenal. With X5's ongoing commitment, we have seen a marked improvement in conversion rates, increased closures and personal staff development."
– Greg Nedelec, Owner,
Living Sounds Hearing Centre Ltd.
Read the Living Sounds CASE STUDY.

"Their unique approach to our full retreat day enabled our senior team to clarify our purpose, objectives and goals and provided our team an opportunity to get away from the office to strategize and bond. With X5, our senior management team is now taking a unified approach to day-to-day operations, and have a strategy to promote our company's long-term growth. If your team requires improvement or direction in growth planning, team-building, goal setting, role clarity and action plan development, X5 can help you initiate this process. I would highly recommend that any organization contact their team to book a management or team retreat."
– Dean Cisek, President,
Summit Trailer Ltd
.
"X5 Management is able to build a foundation of trust with the teams they help develop. This allows them the ability to identify needs and develop a strategy that encourages both individual and team growth. They understand the value of creating an environment where support and encouragement lead to collaboration in achieving specific goals. The X5 team is a pleasure to work with and has the highest degree of professionalism, which is visible through the respect they demonstrates with everyone that they coach. I would recommend X5 Management to help evolve a group of individuals working together into a cohesive, supporting and successful team! Thank you for your support X5!!"
– Greg Stahl, 
President,
New West Truck Centres