One of my favorite movies from many years ago (2006) was The Pursuit of Happyness (Will Smith) which is based on a true rags-to-riches story of Chris Gardner. Smith stars in this drama about a single father who went from homeless to successful, but not without struggle, and sheer perseverance.
There is one scene in the movie when Smith's character and his son (Jaden Smith) were shooting hoops with a basketball.  While his son was excited about the game and maybe one day playing basketball for money, Smith makes a harsh comment to his son that he will never be great in basketball as he himself (the father) is below average. Upon seeing how sad that comment made his son feel, Smith comes back with a strong "dad move comment."
"Hey. Don't ever let somebody tell you…You can't do something. Not even me. Alright? You got a dream… You gotta protect it. People can't do something themselves, they wanna tell you that you can't do it. If you want something, go get it. Period."
This line has stuck with me since that movie and I think of it often, in fact, I reference it from time to time with my own adult kids (Jessica and Nick).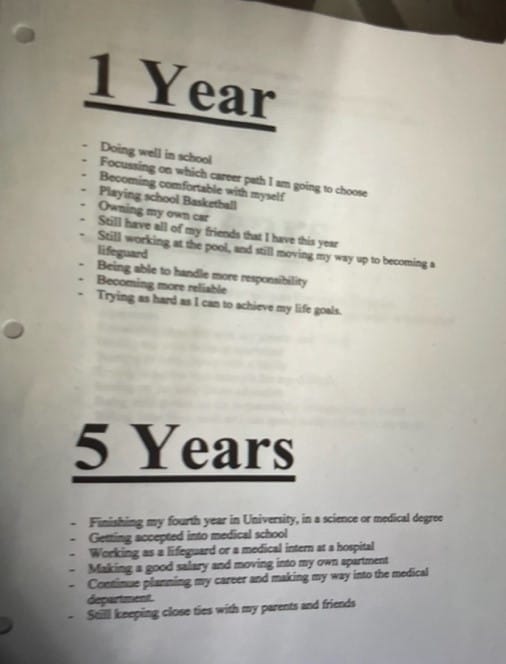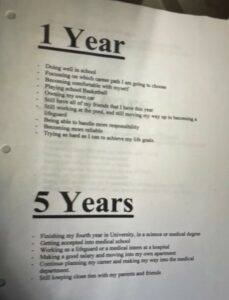 It appears that Jessica also took those famous movie lines to heart.
In 2006, when she was 16 (BTW, it was the same year as the movie. Interesting?) she put together some big goals including getting into medical school and becoming a doctor.
While there were many forks in the road, including an initial career shift into nursing (with an advanced certificate to work in the operating room – pretty epic!), it only inspired her more to keep working towards medicine. After many major hurdles and not without struggle and perseverance, in 2020 she got into medical school and is currently in her third year; finally on the path of her goal and dream!
The importance of perseverance.
She is very driven, focused, and incredibly hardworking, not to mention super smart as not everyone signs up for medical school.  She has perseverance and resilience beyond my own, which is most impressive! Jessica started writing blogs which describe her pursuit to become a doctor.  I love the title of her blog: The Scenic Route to MD (Check it out).
Jessica genuinely wants to help people and is fascinated by how good medical care can make all the difference.
As she has shared with me, the hardest part about the journey so far has been how isolating it can be – studying for long hours, travelling, and living in new cities alone. As well as trying to combat the constant imposter syndrome. Am I good enough to be here? Have I gotten this far on a fluke?
Parents can be mentors.
I would like to think that it had a positive impact, but I can't take credit for her pursuit of her medical goal.  Having said that, I am confident she knows that I have a strong work ethic, care for people and have improved myself professionally over many years, with education, mentors, coaches, and many great and game-changing books that I have read.
As I have discovered during Jessica's journey, the commitment, drive, and work ethic, even in the face of huge obstacles are good parallels between her journey and the many entrepreneurs that I know, including my own journey.  Both careers/professions are not for the faint of heart.  You must dig deep every day and when life is rolling along nicely an obstacle will rear its ugly head and smack you down.
"Keep on keeping on, no matter how hard the going may be."  –Napoleon Hill
Advice on pursuing a passion.
I use this concept often which originated from Tony Robbins.
OPA
Outcome – What do you want?
Purpose – Why do you want it?
Action – How will you get what you want?
What I have discovered in my professional career, which includes hours and hours of one-to-one coaching with leaders and executives, is that most people are missing at least one of the above points and this causes them to get stuck.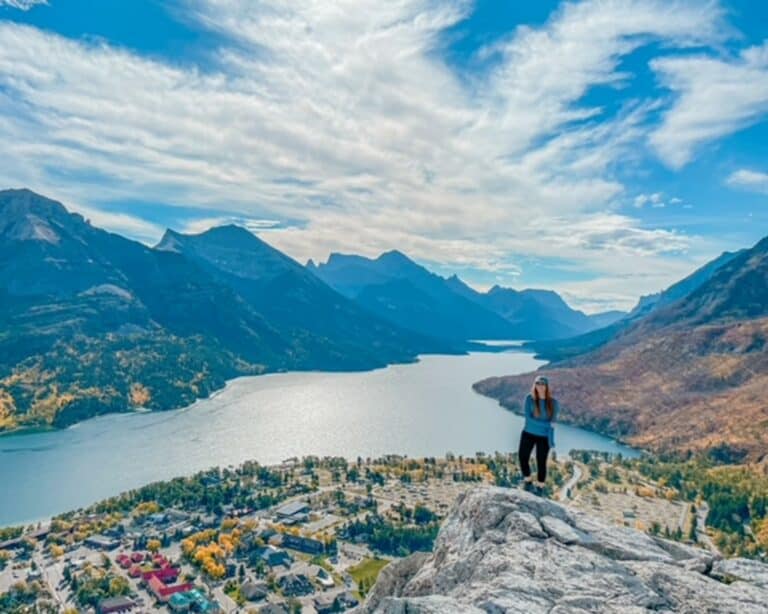 For example, I could ask someone: "So, what do you want in the next 2-3 years?" In some cases, I get an answer like: "I don't know for sure." (I have learned that clarity is a beautiful thing and knowing what you want is key to your future success).
FYI… Here is one of my favorite books in the past 12 months, at the time of writing this blog. Be Your Future Self Now By Dr. Benjamin Hardy
Even if someone knows what they want, they can't articulate why they want it.  As Tony Robbin has said many times: "Your WHY must be the most compelling."
And finally, some people may know what they want and why they want it, but they are not sure how to get it or make it happen.  This is where having a strong base of diverse relationships in your world can be of great benefit. Someone out there knows exactly how to get what you want as they have done it before.
The most important skills to have when the going gets tough.
Know your why to help you keep on keeping on
Perseverance
Work ethic
Build strong relationships (You always need a shoulder to lean on when times are tough)
Optimism, with a nice blend of realism
Drive
Determination
Focus
Will
Desire
Commitment
Celebrating Jessica's final graduation after becoming an MD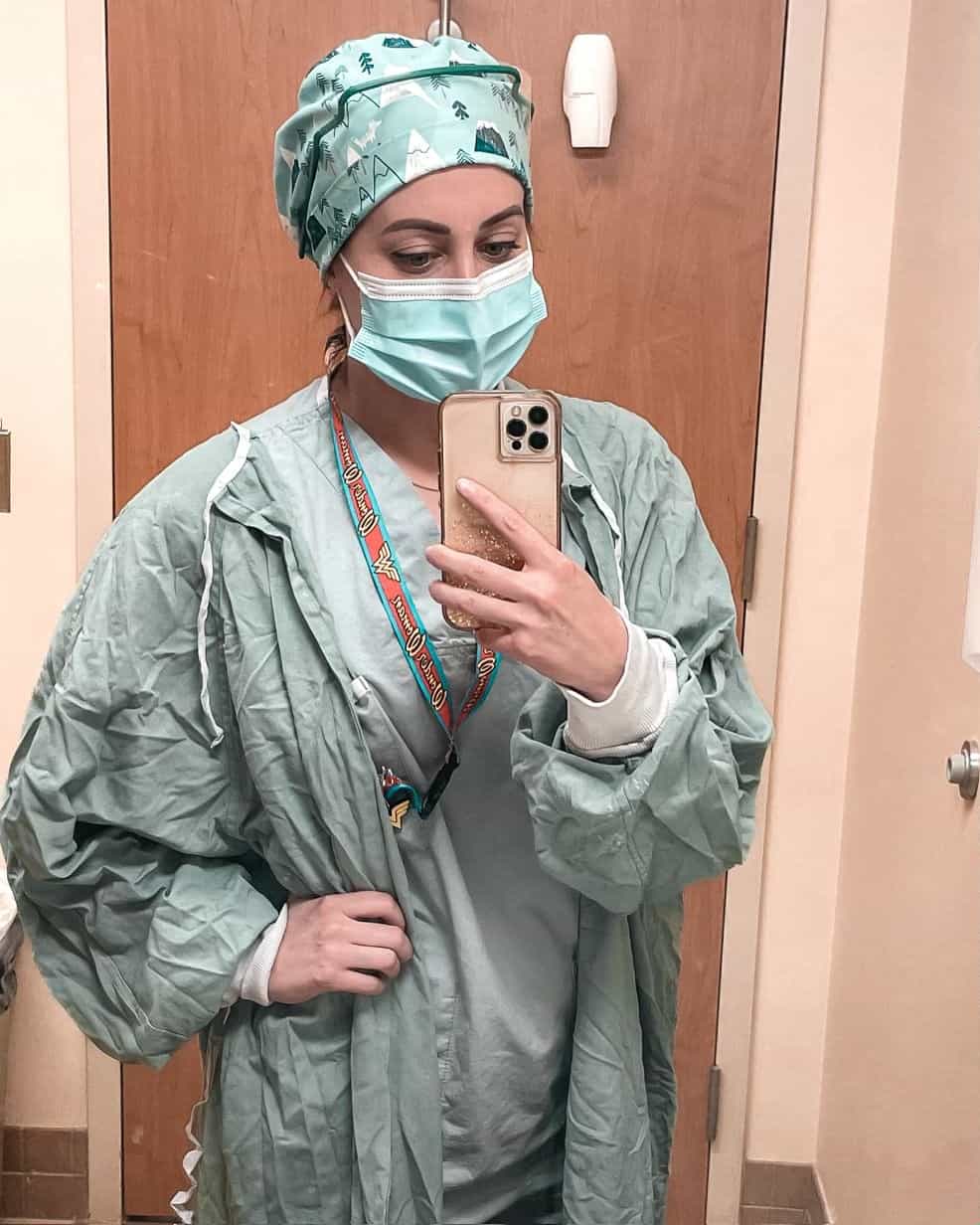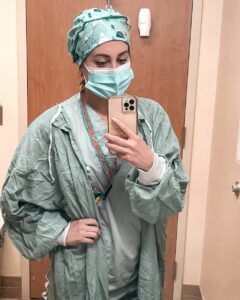 I want that to be big and special, but Jessica will get to drive that decision as well. While this is a big goal and outcome, Jessica is very humble and not a showy person, so a party with a bunch of people may not be on her bucket list.  We shall see how that unfolds, but rest assured, I will do my part to make it epic and memorable.
When Jessica is finally a physician, she is most looking forward to working with patients and knowing that what she is doing is making a difference, versus just trying to pass exams to move forward. Also, finally having a paycheck after 4 years will be so nice for her as well.
In Conclusion
Some are fortunate to have a focused goal from an early age, and when a parent or mentor encourages it, the goal is much more likely to become reality. Some acquire goals in later years, as adults, and will still benefit from being encouraged. At any age, milestones should be acknowledged, and celebrated, regardless of how insignificant they may seem at the time.
It only takes a short time for goals to be replaced by the reality of day-to-day commitments, perceived lack of resources or a loss of motivation. Let's all do our part in encouraging anyone with a lifelong goal and passion, to keep on moving toward the desired results. It will be worth it in the end, and all I can say is I could not be prouder of Jessica's drive, dedication, and determination!