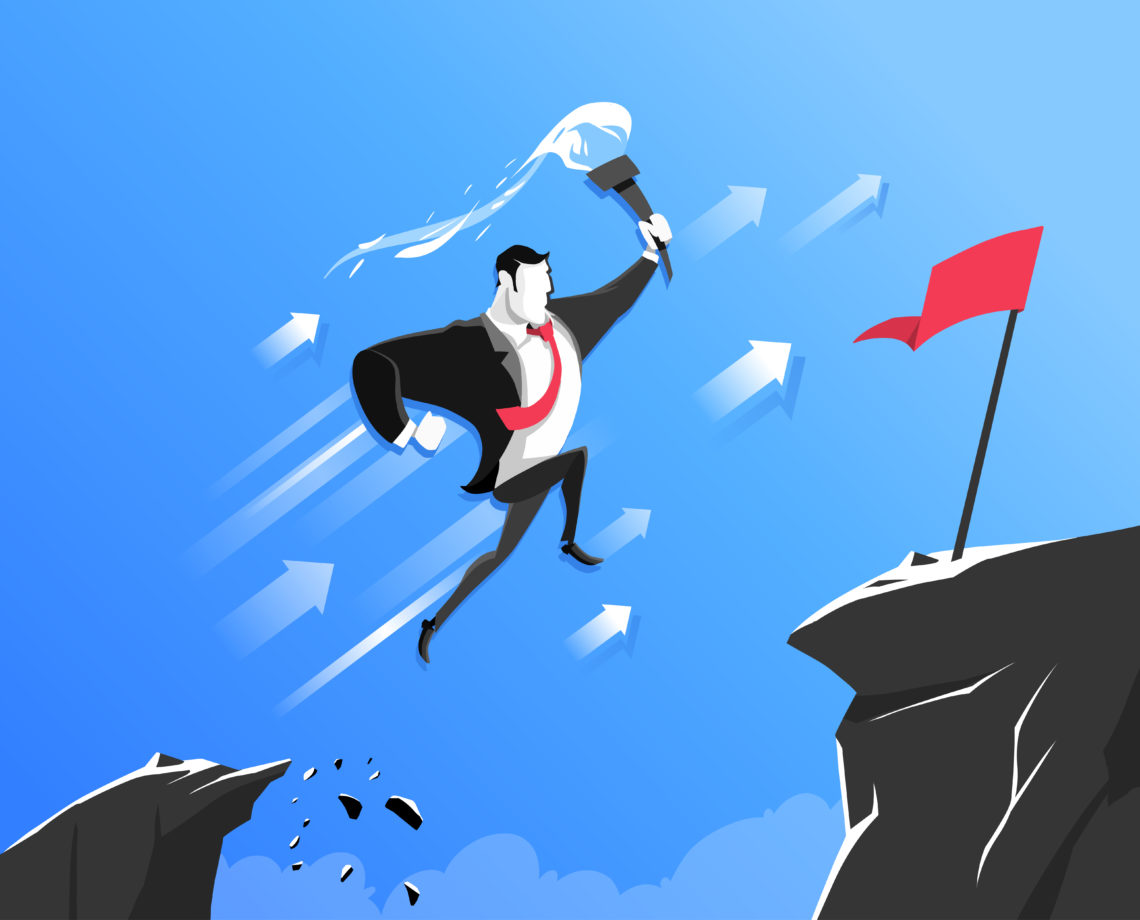 Happy New Year everyone! I hope that each of you had time to slow down and spend time with family and friends over the holiday season.
To say that it has been quite the ride over the past two years is a major understatement.
Many of us entered 2020 with delightful optimism and promise for the best year ever. It's possible that the first 60 days of that year were uneventful or possibly amazing, but when the world locked down with the threat of COVID-19 we didn't know what the heck was going on. How long will this last?  Hopefully things get back to normal by June, many thought, including me.  Sadly, we were all wrong!
2021 came and went, but for many of us, we adjusted and did our best to create some level of normalcy in our lives.  While there was less travel, many Canadians enjoyed their own province, city, or backyard.  Lots of yard work and landscaping and patio building to make the most of our time.  Home office work was the norm and when things did open up more, the debate was on. Do we really need to drive to work every day, or can we just stay at home?  The debate is still on somewhat, but in our business, some clients appreciated that our team worked onsite with their teams, while honouring COVID restrictions, etc.
Business leaders who survived 2020 and 2021 innovated and tweaked how they do business. In some cases, they made major wholesale changes.
So, how are you feeling about 2022? Are you fearful or optimistic?
I am certain that there are varying views on this question. From my perspective, I am optimistic. Then again, I am an optimist, with a wise dose of realism to offset.
Late last fall I was keenly waiting for the release of a new book that I purchased in pre-release in August 2021.  The Gap and The Gain, By: Dr. Benjamin Hardy and Dan Sullivan. I am a big fan of the book, and the simplicity of the message. If you find this week's blog intriguing, I encourage to check out the book on Amazon. (Hard cover or audio)
One of my favorite quotes in the book:
"There is a much better formula for happiness, confidence, and success: always measure backward. Measuring backward means you measure your progress based on where you were before."  -Dan Sullivan.
Let me unpack that quote for you.
Most of us are pursuing the ideal. Some measure of success, at some point in the future.
The ideal weight.
The ideal car.
The ideal partner/spouse.
The ideal career.
The ideal level of business revenue.
The ideal profit margins.
The ideal size of bank account.
The ideal vacation.
The ideal is like the horizon, you can pursue it, but never reach it.
Here is some context from a date and timeline perspective:

If we aren't feeling optimist about the road ahead, (The New Year) we need to look backwards. For example, March 2020.  We can look at all of the 'gains' that we experienced in our lives or business.
I can think of many ranging from selling our home and buying a new home during COVID; enjoying more time in our backyard with my wife Bonita and I; meeting new clients and working with them virtually and never actually meeting them in person. I didn't think that was possible pre-March 2020.  Now it's the norm, in many cases.
Times have changed!

And we know that workplaces have, too.
Back to the question.
So, how are you feeling about 2022?
Are you fearful or optimistic?
If you are feeling fearful? Why?
What are your main concerns?
Why are these 'real' concerns?
Are you clear on what you want to accomplish in 2022 from a business, professional, or personal perspective?
Do you know why you want those 'ideal' accomplishments?
How will you achieve those plans, goals, or ideal accomplishments?
Are there people or businesses that you know of who have achieved our accomplished what you want? Can they help or guide you?
I have found as I get older and wiser, I am really clear on what I want to achieve. (This is definitely the case from our business at X5 Management this year and beyond).
This doesn't suggest that what you want, or what we want to achieve at X5 will be easy and there is no 100% guarantee that we will accomplish the 'ideal' goal, but we aren't fearful to attempt to do so.
Past 'gains' have taught me that rarely do people, or business leaders alike ever achieve something big without help support and wisdom from others, but we need to ask!!
FEAR….False evidence appearing real. 
I encourage you to put fear in the rear-view mirror and create a 2022 that you can feel good about.
On behalf of the team at X5 Management, we wish you every success in the New Year!!
Mike Mack is the President of X5 Management. X5 celebrated its 15th anniversary in the fall of 2021 and is excited about supporting our valued clients and prospective clients in the year ahead, with comprehensive Training Programs; Executive and Leadership Coaching; Strategic Planning facilitation.
Contact us for a complimentary

Discovery Meeting

to find out how we can help your business in 2022!
Did you feel inspired for the future when you read this post? Maybe you even felt a little bit scared! If you felt either one of these emotions, here are some posts to read next: