Emotional Intelligence

 Training 
Develop the emotional intelligence necessary to support a thriving agile culture.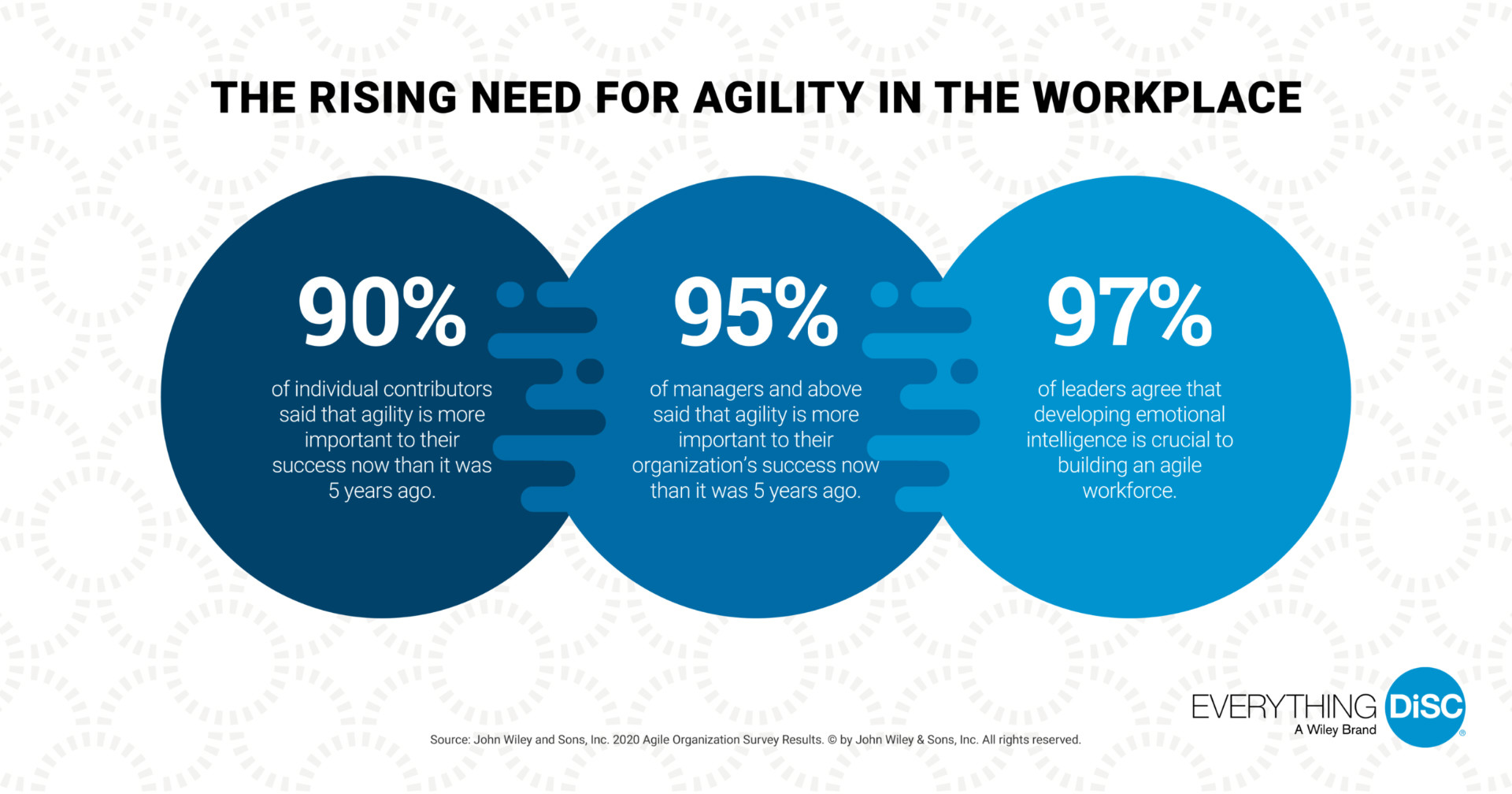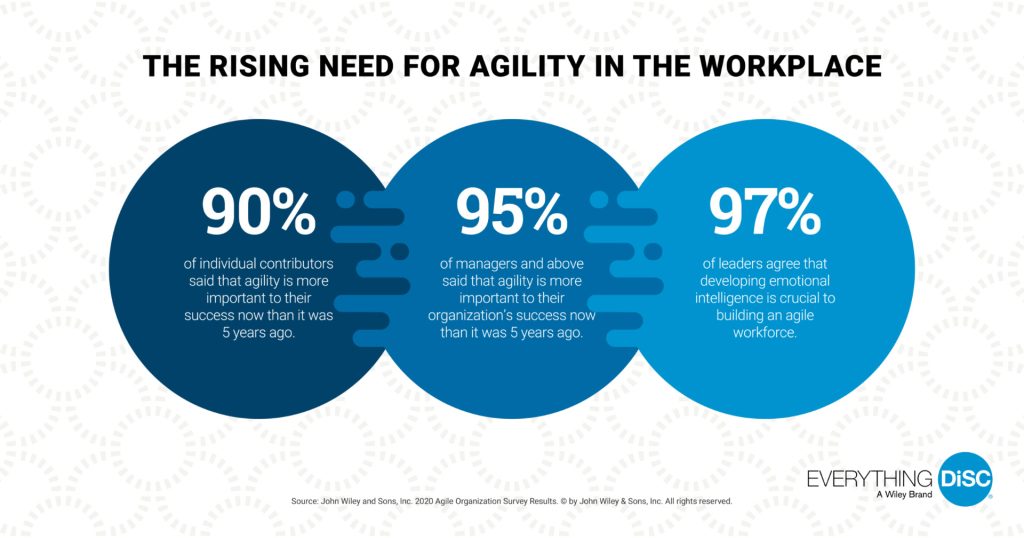 Ninety-five percent of leaders said that agility is more important to their organization's success now than it was five years ago. Developing emotional intelligence is crucial to building an agile workforce.
Watch the overview video of Everything DiSC Agile EQ
Everything DiSC® Agile EQ™ is a classroom/virtual training and personalized learning experience that teaches participants to read the emotional and interpersonal needs of a situation and respond accordingly.
By combining the personalized insights of DiSC® with active emotional intelligence development, participants discover an agile approach to workplace interactions and learn to navigate outside their comfort zone, empowering them meet the demands of any situation.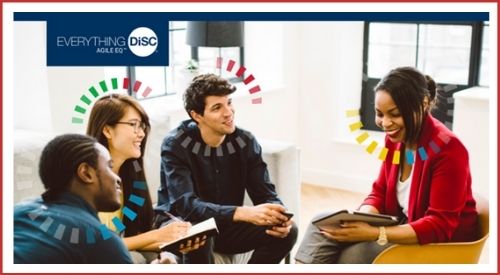 Find out more and discover how we can help your business with Emotional Intelligence Training and take your business to the next level of performance success.
Schedule a complimentary Discovery Meeting!