To the ambitious leader thinking…
"I want the business to grow, revenue to rise, and customers to love us."
That's the goal, isn't it?
Growth + profits + customer retention = a healthy organization that has longevity. Every business owner, leader, or entrepreneur knows this as the recipe for success.
Yet there's one ingredient missing.
People.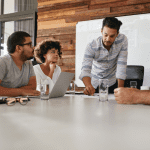 People who talk to your customers.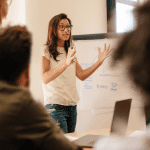 People who sell your products and services.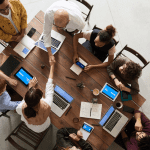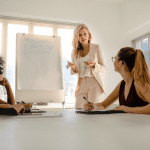 People who execute every time.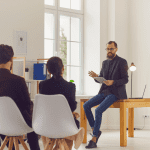 WITHOUT PEOPLE – WE'RE TALKING ABOUT CREATIVE, SKILLED, COLLABORATIVE PEOPLE – GROWTH, PROFITS, AND CUSTOMER RETENTION ARE OUT OF REACH.
It's a simple truth, but sometimes it gets forgotten. Especially when everyone out there thinks they can help you "grow your business" and "find new revenue streams" with their special strategy or software.
So let's bring it back to the basics.
Let's rethink business growth, revenue, and customer retention in these terms: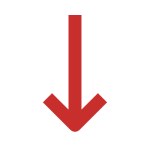 "I want a committed team that works together to produce incredible results."

Without a committed team and a productive culture, things don't look so good.
Managers spend an average of
3.2 hours
per week dealing with workplace conflict.
(Wiley & Sons)
Companies with high employee engagement are 22% more profitable but only 
33% of employees
feel engaged at work.
(Gallup)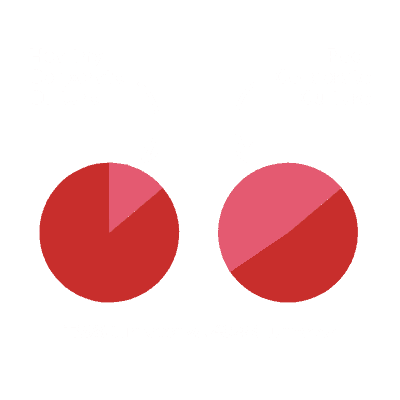 Companies with a healthy corporate culture report, on average, a turnover rate of just 13.9% compared to 48.4% at companies with a poor culture.
(Columbia University)
And now, for the good news.
It's never been a better time to turn a group of talented individuals into a collectively powerful team, with tailored training.
At X5 Management, our goal is to
Align Your Team to Achieve
Our expert trainers & coaches are ready to work with any individual, at any level, in any industry. Whether it's the janitor, the receptionist, the manager, or the CEO, every person on your team can and should work in harmony.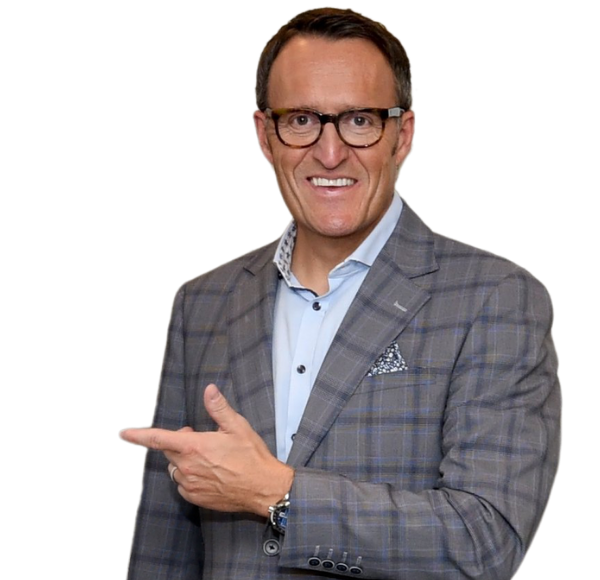 Our customized training and development options focus on 5 core areas of team development: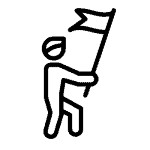 If any of those sound like areas you need development in…
On our call, we'll get clarity on your challenges, offer recommendations, and talk about next steps.
With custom recommendations identified, your business will get closer to the results you know it can achieve. You'll see how we can better support your business.
The X5 training and development process is designed to accelerate skill development and business results:
Your Leaders will:
Create a motivating work environment
Develop a confident approach to leadership
Bring out the best in their teams
Your Salespeople will:
Produce customer-centric interactions
Learn new skill sets that drive results
Maximize their time with the right tasks
Your Teams will:
Cultivate healthy habits and behaviours
Enjoy the experience of working as a collective and seeing success
Communicate more effectively
But that's all talk.
Here's what our clients have to say about us:
The results are clear.
But how do we maximize your training investment dollars? In 5 easy steps:
In a Discovery Meeting, we determine your training needs.
We recommend a training program, or we create a tailor-made program to suit your needs.
You choose the employees you'd like to participate in training.
We assist you in submitting a Canada-Alberta Job Grant application (see below).
We plan and host an in-person or virtual training with your team.
We've made it simple to invest in your future growth.
And in case you were wondering…
The Canada-Alberta Job Grant is a government-subsidized program that assists Alberta-based businesses willing to invest in employee training and retention. 
The process is simple: you submit your application, you receive your grant approval, you pay in full, then we schedule the training.  After training is completed, you will be reimbursed 2/3 of the total training cost. We have had 100% success for qualified businesses.
Plus,
the government pays 2/3 of the training cost!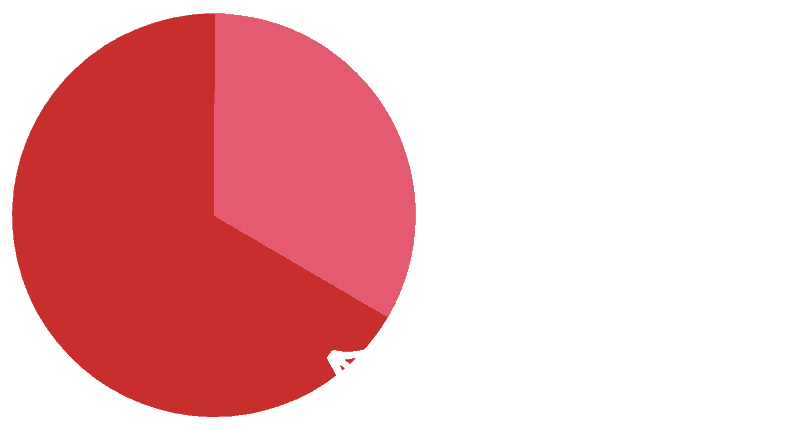 With those resources and our experience in your corner, there's never been a better time to achieve more, grow bigger, and do better with effective and aligned teams.
Because when you have effective and aligned teams at work,
But you know, great company culture isn't just written down.
It's built intentionally through the actions of many. And the best company cutures come from not letting anything slip through the cracks.
So what's the cost of knowing that there's room for improvement and not intentionally trying to close the gap?
If it's not worth finding out, Book a Discovery Meeting with X5 Management today.