With today's economic uncertainty, training and professional development is more important than ever. Many companies are taking this valuable opportunity to develop their workforce so they can develop soft skills and in turn increase sales and retain their customers with remarkable service.
Of course cost can be a barrier for employers – but did you know your company could get up to 2/3 off the cost of your training program? It's called the Canada-Alberta Job Grant, and it could cover up to $10,000 per trainee, with a maximum grant of $300,000 per organization!
"We have engaged X5 Management services over several months and as a Northgate Management team we wanted to expand their support," says Don Humphreys, General Manager of Northgate Chevrolet Buick GMC.
"The Canada-Alberta Job Grant was very attractive for us as the program could help fund our training needs and we can focus on building the capacity and skill set of our dealership team."
It has been proven that Professional Development/Training and engagement are key factors with employee retention, but organizations and businesses that wish to take advantage of this tremendous training opportunity need to act soon.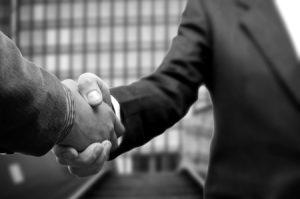 Grant funding is only available while this program and funds still exist. As more businesses take part in the grant, less total funds will be available for other businesses to access. Secure your training funding before the end of 2015 to ensure your business takes advantage of this incredible training program.
X5 Management is excited about this training grant for Alberta businesses for several reasons:
It is a tremendous opportunity to realize a return on your training costs.
The Grant encourages Alberta business to invest in their team now.
Investing in your employees can reap the benefits for your business when the economy heats up again…..and it will.
X5 Management offers over 20 Sales & Service related courses that can support the training needs of virtually any business, in any industry.
Contact our team today at info@x5management.com or visit Canada-Alberta Job Grant FAQ to find out how you can apply the Canada-Alberta Job Grant to your organization's training initiatives.