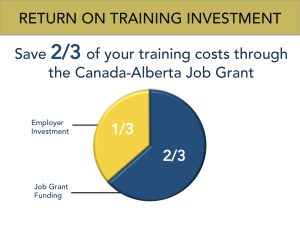 Did you know your business may qualify for the 
Canada-Alberta Job Grant, where up to 2/3 of approved training costs will be funded up to $10,000 per trainee?
The Maximum grant is $300,000 per employer per fiscal year.
You can download more information on the Grant here or Contact Us now to learn how X5 Management can help you with training and your funding application!